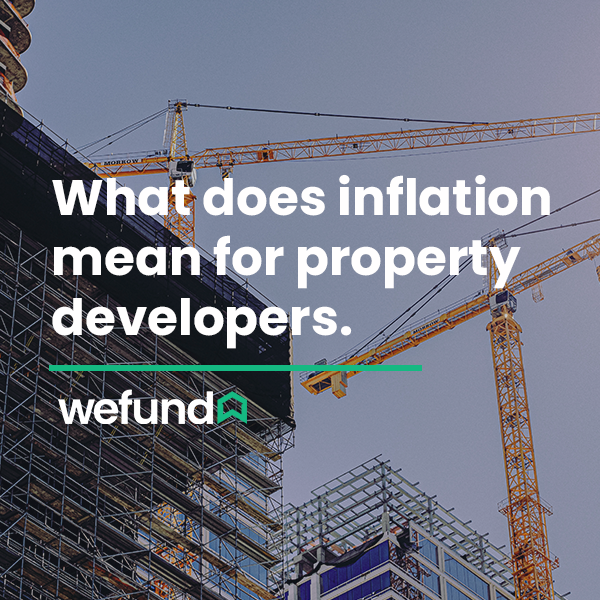 What inflation means for Property Developers
A global pandemic and war in Ukraine – the perfect storm for soaring inflation.
So what does this mean for property developers?
We've seen market cycles and economic crises throughout history, so it's not all new territory for our longtime developers. But, if you're relatively new to the game, it may feel like a financial tsunami is about to come crashing down.
Developers and builders alike are facing monetary roadblocks and with inflation rates forecasted to hit 7% in Australia by the end of 2022, it looks like it won't be slowing down anytime soon. Our inflation rates are sitting relatively low compared to other countries around the world, such as Turkey, who recorded rates of 70% in June 2022. However, the rising cash rate in response to inflation will have a large impact on the climate of our industry. From a record low of 0.1%, our cash rate is now sitting at 0.85% with another rise of 0.25 or 0.50% expected in July.
After 2 years, we are now starting to feel the economic effects from COVID-19 in the construction industry. Increases in building costs, material scarcity and staff shortages are resulting in blown out build timeframes and costly construction projects with little to no profit margins for builders.
Whilst this can all be scary, it's important to note that Australia is recording the lowest unemployment rate in 50 years and household balance sheets are looking strong. We are well capitalised as a country and have recovered well from economic pressure in the past, so there's no doubt that we will again.
Governor of the Reserve Bank of Australia, Philip Lowe, states that he "[doesn't] see a recession on the horizon" and steps are being taken by the RBA to keep inflation under control, by raising the cost of debt to reduce our nation's spending. These rate hikes are necessary for us to manage the state of Australia's economic growth even if it means that times may be tough for a while.
What's most important in times like these is how we adapt and navigate through the ever changing market conditions. Partnering with experienced finance professionals will hold you in good stead to achieving your financial goals.
In crisis comes opportunity and we believe that opportunity is in abundance. Wefund opens the doors to tailored and flexible finance options so that you can commence your project with confidence.
If you require funding for your development, Wefund is here to help. Get in touch with our team and find out how we can provide you with a finance solution that is right for you.