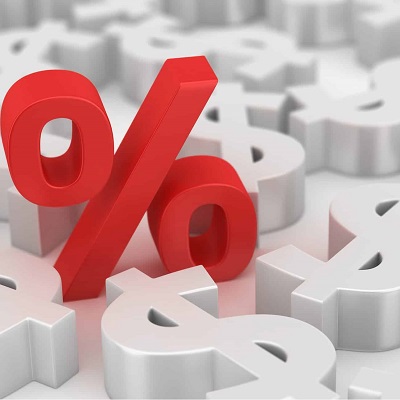 Higher Interest Rates hitting home: Mozo
As the RBA eyes another increase to the cash rate target tomorrow (Tuesday 5 July,2022), research from Mozo found that almost half (45%) of mortgage holders said they will be under serious financial stress when their home loan interest rates pass 4%.
The finding comes as Mozo analysis reveals that 71 lenders have passed on this year's 75 basis point increase to the cash rate in full. Its database is showing the average variable interest rate is now 3.65%, up 58 basis points since January and adding $1,488 a year to an average $400,000 loan for an owner occupier paying principal and interest.
"With interest rates continuing to climb, it's clear many home loan customers are under increasing financial stress. Significantly higher interest rates coupled with bigger average loan sizes and wider cost of living pressures, is a recipe for disaster for household budgets," says Tom Godfrey, Mozo spokesperson.
Mozo found that if the RBA was to increase the cash rate target again this week by 50 basis points and lenders were to pass the hike on in full, the average variable rate would jump to 4.15% and the average big four bank rate would top 4.70%.
"While there is more pain ahead for home loan customers, taking time to compare rates and seek out a better deal can help to take some of the heat out of your mortgage repayments," Godfrey says.
When it comes to some of the best variable home loan rates in Mozo's database, there are 107 loans starting with the number 2. Customer owned banks are on top with Credit Union SA and P&N Bank both offering 2.44%.
"While there are still variable rates hovering around 2%, it's a different story if you're looking to fix your loan with the window to lock in a decent rate all but slammed shut," says Godfrey.
Mozo's database shows both CBA and NAB hiked their fixed rates last week. CBA increased its 1-5 year fixed rates for owner occupiers paying principal and interest by a staggering 1.40% and NAB raised its 1 year by 1.10%, its 2 year by 1.0% and its 3, 4 and 5 year rates by 80 basis points.
The leading two year fixed interest rates in Mozo's database are 3.39% through The Capricornian and 3.55% through Macquarie Credit Union, while the average is 4.82%.
To check to see how much your repayments might increase, visit Mozo's rate change calculator.