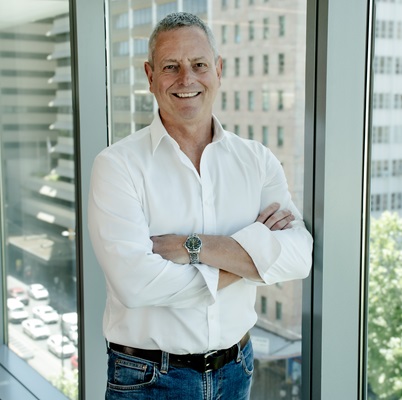 Tic:Toc doubles down on platform technology, announces rebrand to Tiimely
Platform technology company, Tic:Toc, today unveiled its rebrand to Tiimely, in a move designed to better reflect how the company's AI-driven technology solutions can be integrated into any financial assessment processes.
Tiimely, spelt with a double ii, elevates the company's Enterprise business as Tiimely's core proposition and demonstrates to the finance and technology industries 'it's about tiime' for more efficient, responsible and seamless lending processes.
Since launching in 2017 as the World's First Instant Home Loan®, the business has evolved significantly from a digital lender to a platform technology company, with the Enterprise business accounting for more than 40% of revenue in FY23 and enabling 3% of Australia's total home loan market. The platform is now licensed by two of Australia's biggest banks, as well as two ASX Top 100 listed companies, fintechs and brokers.
Tiimely's Founder and CEO, Anthony Baum (pictured), says, "Since day one, we've been on a mission to accelerate the financial services industry. We started with changing the way Australians complete a complex financial transaction – a home loan – and after six years, we remain committed to the pursuit of seamless experiences.
"Our partners choose us because our platform technology solutions create better customer experiences, drive efficiency, remove costs and accommodate scale, whilst delivering more responsible credit outcomes. That won't change no matter what our name is.
"Of course, Tiimely also responds to confusing associations from sharing the name Tic:Toc with a certain social media app. While our trademark proves we came first, the rebrand provides the room to focus on our platform business model without mis-categorisation or distraction."
The Tiimely platform, Xapii, pronounced "zappy" provides API-first solutions powered by Explainable AI (XAI). Tiimely now has four key solutions, Convert, Decide, Fulfil and Inform, which can be utilised across multiple use cases including mortgages, auto finance and hardship.
AI-driven data enrichment and decisioning can be interacted with via Xapii's user interface to enable acceptance or edits to the platform's recommendations, which it then continuously learns from. This enables an 80% increase in assessment efficiency compared to traditional processes, producing more than 5 million automated assessments in the last year while maintaining rigorous compliance standards that can be configured into the platform and are fully auditable.
Xapii can be accessed as either API-first software solutions to solve for discrete problems across a financial journey or as an end-to-end platform (PaaS) including professional services. In return, Enterprise clients can access new markets with automation enabling an improved cost to income, while borrowers can access low-cost products via seamless digital experiences.
Following the close of its Series-D2 capital raise in February 2023, the company is now valued at ~$254m.