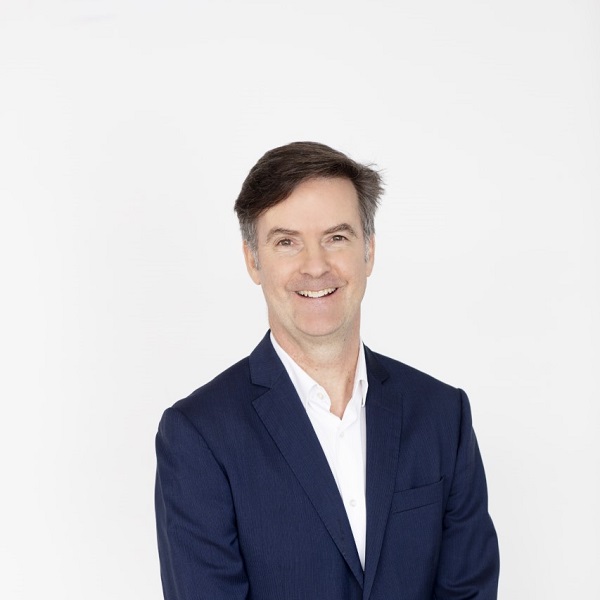 Real-time actionable insights, not just data, are what helps sales teams perform: Qlik
By Paul Leahy (pictured), Country Manager ANZ, Qlik
Trade in the Asia-Pacific region grew faster than the global average despite COVID-19 and supply chain issues. The Asian Development Bank reported that in the first three quarters of 2021, intraregional trade was 29.6 percent compared to 27.8 percent globally.
To continue this momentum in 2022 and beyond, economies in Asia-Pacific will need to deepen their integration through modern technology and digital connectivity to improve their value chain participation. With Australia and New Zealand being geographically separated from their major markets, they will need to harness and lead in digital connectivity if they are to succeed.
For sales teams across the region, there is a clear opportunity to capture new markets. If anything, positive has come out of the global pandemic, it is the attention it has raised in highlighting the need for actionable insights derived from data.
While the need for resilience and dynamism is required in all areas of a business, it is a key ingredient in the overall success of an organisation's sales and operations functions. Over the last two years, we have seen companies make decisions based on actionable insights derived from data, and this has provided an opportunity for sales teams in the region to capture new markets.
Yellow Brick Road: an example of an Australian company that has used actionable insights to make more accurate sales decisions
The sales teams at the Australian home-loan company Yellow Brick Road (YBR) rely on a massive amount of data to help them serve their customers and set sales KPIs.
One of the key challenges YBR was facing was the lack of insight into loans until they received the commission statements from the banks, which usually had a delay of around eight weeks from the time of an actual sale. YBR's sales teams were in a quandary — the lack of real-time insights truly impacted decision-making related to sales targets and strategies.
Overcoming this required a double-pronged approach. The first step was to improve data tracking from the sales CRM to get daily activity data through secured channels, a step which ultimately improved YBR's data analytics. This enabled the company to report key performance metrics in a timely manner. The second step was to adopt the right data and analytics platform to transform YBR into a data-driven company.
How COVID-19 hastened YBR's move to real-time data
YBR had been entrenched in Excel, and its move to Qlik allowed it to finally decommission work done on spreadsheets. This also led to a significant reduction in the hours spent manually extracting data from YBR's SQL databases.
The transition to the new data and analytics platform was going smoothly… and then COVID-19 happened.
While some analysts anticipated a slowdown in the Australian housing market, the opposite happened — it exploded. YBR's teams had access to all the tools they needed no matter where they worked, in the office or remotely. Every single sales executive right up to YBR's CFO could retrieve fast, accurate data to make intelligent decisions quickly.
YBR was able to achieve Active Intelligence through Qlik Sense, the analytics solution already in use across many financial and government organisations in Australia and the Asia-Pacific region. YBR discovered through the process of onboarding to Qlik, that the work they had done in creating its on-premise assets were compatible with Qlik's cloud-based SaaS solution. Furthermore, the team at YBR discovered that the combination of Qlik Sense's usability, ease of migration from its old platform and support from the leadership, all enabled a more robust digital transformation journey at the home-loans company.
Organisations need a single view of their sales data that links with their other systems
Over the last few years, the sales function in global companies has had to cope with tremendous flux to adapt, identify and retune engagement opportunities throughout the sales journey. Insufficient pipeline data and limited analytical capabilities of CRM platforms today highlight key problems sales teams face, and how forecast inaccuracies and missed targets put forecasted opportunities at risk.
The problem for the sales function is that most reports and data sources tell different versions of the truth, leading to more questions than answers. To arrive at actionable insights, organisations need a single view of their data that links the connections between them. For example, being able to combine CRM data with data from other systems will provide a clearer overall picture and uncover hidden sales trends. This will make analysis easier and ensure it is completely up to date as the business environment changes.
For companies in the region that want to maximise opportunities in capturing new markets and growth, adopting a proactive data and analytics platform that helps build an end-to-end analytics data pipeline to capture business moments is the surest way forward.