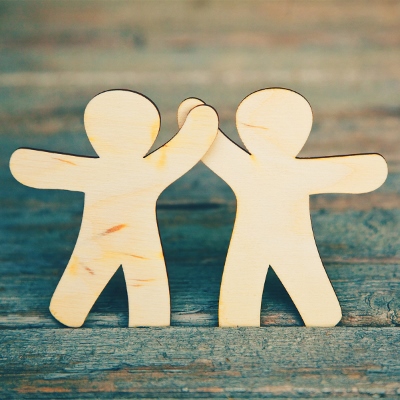 Openn partners with fellow proptech Realty Assist to form powerful collaboration
Australian proptech company Openn Negotiation have announced a Commercial Collaboration Agreement with property-focussed payment and cash flow solutions group, Realty Assist.
The Agreement allows cross-marketing of Openn and Realty Assist's products to their combined network of real estate agents and offers substantial commercial potential for both parties, along with buyers, sellers and agents (Stakeholders).
Realty Assist is a fast-growing proptech business which facilitates efficient settlement of agent's commissions and vendor paid advertising costs. The underwriting of these payments and fees substantially reduces financial risk for agents and has facilitated Realty Assist's rapid market growth.
Openn aims to improve transparency in real estate transactions for the benefit of Stakeholders via the company's novel proprietary software. The technology has already enjoyed rapid adoption in the Australian and New Zealand property markets with more than AU$5B worth of sales transacted via Openn since 2016.
Openn Managing Director Peter Gibbons commented, "As two of the fastest growing PropTech businesses in the Australian and New Zealand markets, it makes perfect sense for Openn and Realty Assist to join forces for this powerful collaboration.
Both groups help to improve the experiences of buyers, sellers and agents in property transactions in different ways and this collaboration allows us to help each other grow market share. We're always excited to partner with "best-of-breed" technology groups and see Realty Assist as a great brand for Openn to work alongside for mutual benefit".
Openn will integrate Realty Assist into Openn's software where the two parties' combined market sales information will provide future commercial data analytics opportunities. Specifically, Realty Assist's access to vendor information complements Openn's deep understanding of buyer behaviour and provides an aggregated database of substantial value to enterprises wishing to understand, and leverage vendor and buyer activity.
Openn remains focused to achieve 5% market share for all residential property transactions in the Australian market by June 2024. Achieving this level of penetration will generate an in-depth statistical set of data which can create multiple revenue streams.
The Realty Assist collaboration signals a broader intent for Openn to partner with other complementary third-party property technology groups and will assist with Openn's ambition to develop deeper data sets for future monetisation. Openn intend to address a significant unmet need to provide valuable data for the ANZ property sector.
Additionally, the company is making substantive inroads into the lucrative North American PropTech market and currently has several material pilot programs underway with Multiple Listing Service groups in the USA and Canada.
At this stage, the companies have stated that an accurate estimate of the value of the Agreement to either party is not yet determinable, nor is
the revenue generated from the Agreement able to be assessed.