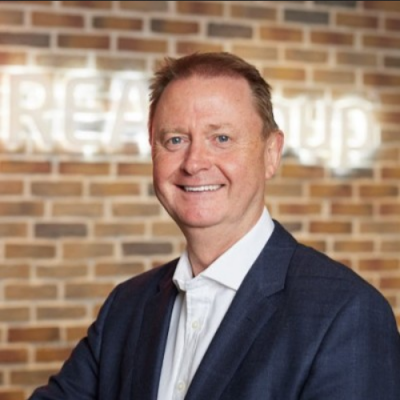 REA Group acquires remaining stake in CampaignAgent
REA Group today announced it had moved to 100% ownership of CampaignAgent, a leading fintech company specialising in property vendor funding solutions. This follows the Group's initial acquisition of 27% of the business in 2021.
The acquisition further strengthens REA Group's commitment to helping its customers and prospective vendors seamlessly do business by removing friction from the property selling process.
CampaignAgent is a fintech company and market leader for vendor paid advertising and home preparation finance. The service offers vendors choice and flexibility around the payment of their campaign and enables real estate agents to provide vendors with advertising and property presentation funding options quickly and easily.
REA Group CEO, Owen Wilson (pictured), said CampaignAgent's products and services are closely aligned to REA's strategy, "Since our initial investment in 2021, we have supported the growth and development of CampaignAgent. Its products enhance the seller experience by removing friction and delivering flexibility to accommodate a wide range of vendor preferences. This benefits both our customers and consumers and helps make the real estate market more efficient.
"We see a significant opportunity to increase awareness of CampaignAgent's innovative solutions and to deliver further financing options for the property sale process."
CampaignAgent's founder and CEO, Shaun Moriarty, commented, "The acquisition by REA Group not only offers stability and long-term security for the industry but also presents an opportunity to revolutionise the real estate landscape in Australia. With the power of REA behind us, we're excited to provide enhanced services to our clients and drive the future of vendor paid advertising and home preparation finance."
REA Group looks forward to welcoming CampaignAgent's employees to its team.