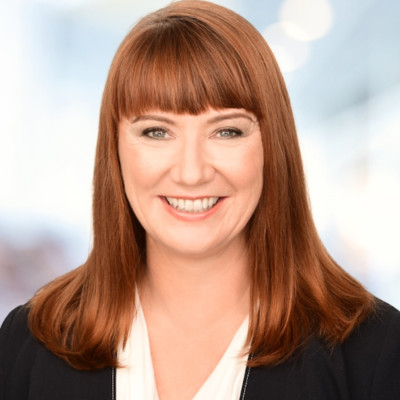 Proptech Association launches 2023 Australian Proptech Map
The Proptech Association Australia has released a new map of the national proptech ecosystem that shows the dynamic growth of the sector.
The 2023 Australian Proptech Map identifies 478 different proptech products, startups and established companies across eight major categories revealing the key areas where solutions are both established and emerging.
The data reveals that the proptech ecosystem has grown 2.5 times since the industry was last mapped in 2019.
"The 2023 Australian Proptech Map shows just how diverse and extensive the proptech ecosystem is and just how active the sector is in solving the plethora of problems across buying, selling, renting, building and managing property," said Proptech Association Australia president and founder, Kylie Davis (pictured).
"The sector has grown from 188 proptechs back in 2019 to 478 solutions that we were able to identify today and this shows the health of the industry and the important work that proptechs are doing to solve the myriad of pain points that exist across all aspects of property and housing."
The Australian proptech sector was first mapped in 2019 by BusinessNow  which identified 188 startups in the proptech space, largely in the residential sector for sales, marketing and property management.
The Australian Proptech Map identifies that in 2023 property and facilities management proptechs is the largest category with 77 proptechs, closely followed by 73 in sales and marketing and 72 that address efficiency and optimisation issues. Consumer proptech comes in fourth position with 65 separate proptechs.
Emerging categories show 58 proptechs in the environment, social and sustainability sector, 47 are solving ownership, affordability and finance problems, 46 exist across design, build and development proptech and 37 in data, AI, analytics and insights.
Davis said the 2023 Australian Proptech Map shows how the sector has both established itself and is continuing to evolve. Back in 2019, just two major players existed in the data space. Today there are 37.
"We were constantly being asked 'What proptechs are out there?' and 'What are our options to help solve xyz problem?' and 'help us understand the proptech space because it's growing so fast,' which is why we created the map," Ms Davis said.
"What is evident now that it's out there is the extraordinary range of problems that are now being solved by proptechs, which solutions are now mainstream and where the next wave of innovation is occurring."
The creation of the 2023 Australian Proptech Map took more than 12 months and was a collaboration between Proptech Association Australia, the peak body for the proptech sector, ProptechBNE and REACH Australia.
"We collectively pooled our knowledge of who we knew in the sector, and then put it out on LinkedIn where another 35 proptechs put their hands up and said 'Hey, don't forget about us!'," Ms Davis said.
"It's very probable that there's even more out there and we encourage those proptechs to get in touch so we can include them in future editions."
Even accounting for some big acquisitions and consolidations within the sector over the past 12 months,  proptech has doubled in four years, Davis said.
With the rise of AI and sustainability solutions, she predicted the proptech sector would accelerate again within the next two years.
"Housing affordability, supply and the better management of homes to make them more energy efficient and produce less carbon are vital issues that are consuming Australians and are the focus of government-led initiatives," Ms Davis said.
"Our members are working hard to solve these issues and we expect exciting new solutions to emerge over the next two years."