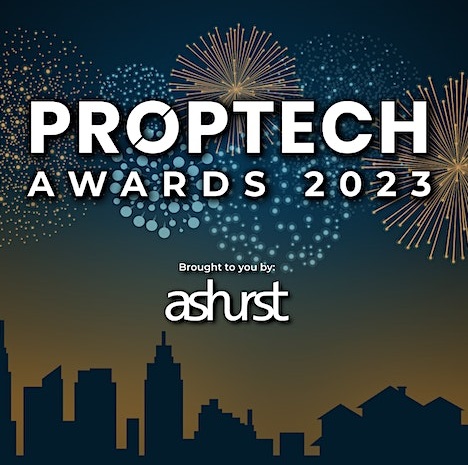 Proptech Association Australia announces finalists in 2023 Proptech Awards
Proptech Association Australia have announced the finalists in the 2023 Proptech Awards, the only nationally coordinated awards for Australia's booming property technology sector.
"We received 153 entries in total, a 23% increase on last year, and today we are announcing the finalists across 26 awards," said Kylie Davis, Founder & President of Proptech Association Australia. "There will be 5 additional 'best of the best' winners revealed at our awards ceremony in Sydney on Wednesday, 19th July," she said.
"It's very exciting to celebrate the success stories of Australia's proptech ecosystem and highlight the incredible innovation across the entire real estate value chain," Ms Davis continued. "Building on the success of our previous national awards in 2021 and 2022, this year we added a new segment for proptechs at the cutting edge of data & analytics and an award to recognise corporate innovation."
The entries were scored by a panel of more than 50 judges with expertise in property, finance, law, academia, sales & marketing, technology, sustainability, inclusion, innovation and venture capital.
"I would like to say a huge thank you to everyone who entered, the judges and our sponsors," Ms Davis said.
The trophy winners will be announced at the gala awards dinner on Wednesday 19th July at The Fullerton Hotel in Sydney. Tickets can be booked via Eventbrite.
The major sponsor of the Proptech Awards is Ashurst Lawyers. Other sponsors include Ezypay, Green2View, HID Global, Monoova, MRI Software, PropTrack and Upplft.
Ashurst Corporate Partner, and Head of the Venture Capital and High Growth Team, Stuart Dullard said, "Ashurst is incredibly proud to be the major sponsor of the Proptech Awards supporting the development of proptech in partnership with Proptech Association Australia."
To facilitate scoring, the awards are organised around three categories to reflect different life stages – Established Suppliers, Scaleups and Startups – in the following industry segments:
Consumer Proptech
Data, Analytics, Insights & AI
Design, Build & Develop
Efficiency & Optimisation
Environment, Social & Sustainability
Ownership, Affordability & Finance
Property & Facilities Management, and
Sales & Marketing
The panel of judges faced the difficult task of determining the short-listed finalists according to pre-set criteria as well as judging the open "Proptech Leader of the Year" and "Corporate Proptech of the Year" awards.
To be announced on the night, there will be a "Proptech of the Year" in each category picked from the individual award winners, plus overall "Best Residential" and "Best Commercial" proptech winners judged from the winners and top-ranking finalists across all segments. In addition to the scored awards, Proptech Association Australia will award a prize of one year's free membership to 2023's "Proptech to Watch."
FINALISTS BY CATEGORY
CONSUMER PROPTECH
Startups
BuyCloud
Contrax
DIYBA
Happly
Leesy
LIZ
Milk Chocolate
Realtime Conveyancer – Pathway to Settlement
Scaleups
Campaign Agent – VPAPay
Home-in
Instarent
Listing Loop
PropertyDirector
RentBetter
RentPay
Established Suppliers
Inspect RE – MoveMeIn
MRI Software – Real Estate Investar
DATA, ANALYTICS, INSIGHTS & AI
Startups
Gameplans
Hubble.sh
PropHero
REAP Dashboard
Scaleups
HtAG Residential
Little Hinges
National Property Group
Neighbourlytics
PointData
Tic:Toc
Trendspek
Uxtrata
Established Suppliers
CoreLogic Data Universe
MRI Software – PropTech BI
PropTrack
DESIGN, BUILD & DEVELOP
Startups
Away Digital Home
Build Buddy
DLP Manager
Land Now
Release.Me
TEAMLINK
YepHome
Scaleups
Arcanite
Archistar
canibuild
ConstructionID
DisplaySweet
LARKI
SaleFish Australia
Established Suppliers
Winner announced on the night
EFFICIENCY & OPTIMISATION
Startups
Property Inc.
Propti
Realbot.com.au
Realtime Conveyancer – Transaction Management Software
REMSUITE
Scaleups
Bricks and Agent – Invoice Automate
CampaignAgent – Payments Engine
Mantis Property
Realtair
TCPinpoint
triSearch | triConvey
Established Suppliers
Dynamic Methods
MRI Software – Eagle Software
Rex Sales and Rentals CRM
ENVIRONMENT, SOCIAL & SUSTAINABILITY (FORMERLY SMART BUILDINGS & CITIES)
Startups
Evitat
Outbound
Utecture
Val.Ai
Scaleups
Build-Apps
Land Insight – Greener Horizons
The Room Xchange
Established Suppliers
No finalists
OWNERSHIP, AFFORDABILITY & FINANCE
Startups
Brickfloor
Downsizer
FrontYa
HeyCody
OwnHome
Scaleups
CampaignAgent – DepositNow
Dashdot
Futurerent
Real Flow Finance
Established Suppliers
Deposit Power
MRI Software – Strategic Planning
PROPERTY & FACILITIES MANAGEMENT
Startups
AI Assets
FM Assist
generator
Scaleups
Asseti
Cirrus8
:Different
Facilio
Kolmeo
Managed App
Tapi
We Wumbo
Established Suppliers
Core Vision
Mobiledock
MRI Software – Property Tree
Reapit | Console Cloud
Taskforce Australia
SALES & MARKETING
Startups
IMMERSIV
ListAssist
The Real Estate Voice
Singer Vielle – Click to Purchase Australia
PropertyMate
Scaleups
Box Brownie – AI Copywriting
Box Brownie – SnapSnapSnap
inndox – Seller Disclosure
itrack
RESO
Urban.com.au
Zenu Website Builder
Established Suppliers
ActivePipe
iVisual
MRI Software – Designly
Plezzel, powered by CoreLogic
RiTA, powered by CoreLogic
Snaploader
CORPORATE PROPTECH OF THE YEAR FINALISTS
Boston Projects – Immersion
Raine & Horne Group
REIP Nexus
PROPTECH LEADER OF THE YEAR FINALISTS
Sarah Bell
David Bowie
Kylie Dillon
Tim Harley
David Howell
Trish Mackie-Smith
Rafael Niesten
Peter Schravemade
PROPTECH TO WATCH SHORT-LIST
Away Digital Home
FM Assist
IMMERSIV
Milk Chocolate
OwnHome
Propti
REAP Dashboard
Utecture