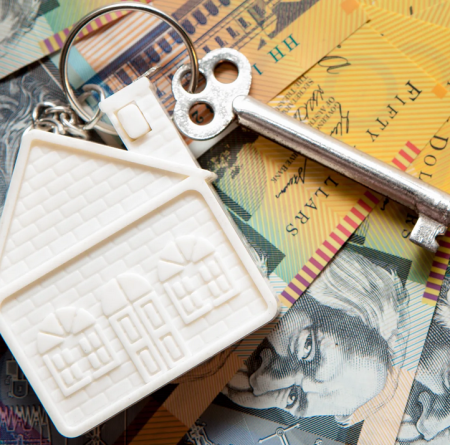 Cash property purchases surge on the back of strong regional demand: PEXA research
Amidst a backdrop of high interest rates, over one quarter of residential property transactions across Australia's eastern states were funded without a mortgage attached in 2022 – according to new research released by proptech company PEXA.
The total value of residential sale settlements in the nation's eastern states was $478.6B in 2022, with $122.5B worth cash-funded, making up 25.6% of these purchases, as revealed in PEXA's Cash Purchases Report.
The study provides unique insight into the source of funds used to settle property and provides analysis of the regions, property types and price points where purchases without a home loan were most common, as well as outlining the typical profiles of these buyers. In the report, cash purchases is defined as having no mortgage registered on the property title at settlement and may include alternative finance sources.
And while the previous calendar year (2022) trended similarly to 2021, which saw $124.8B of property exchanged without a mortgage attached, it is significantly higher than the $83.6B recorded in 2020, illustrating a notable shift in buyer behaviour – potentially attributable to heightened market boom post COVID.
In addition, the research found postcodes that had the highest proportion of cash purchases were mainly located in regional areas popular with older Australians.
PEXA's Head of Research, Mike Gill, said, "The PEXA Cash Purchases report shines light on an often-overlooked segment of the property sector. Given these transactions represent more than a quarter of all residential property purchases, it is important to consider that this is a sizeable cohort of buyers who are less impacted by rising interest rates, having not taken out a loan.
"Our research found cash buyers tended to be older and more likely to be buying in regional locations, which does highlight the generational divide between borrowers. Younger homeowners are more likely to have larger home loan balances, particularly those who have purchased recently, whilst many older homeowners are likely to have paid their home loan off or be able to pay cash for a home to retire in.
"Therefore, as the RBA raises interest rates to slow the economy and fight inflation, the burden falls  more toward younger Australians who are more sensitive to rising rates and less so on older generations who may in fact benefit if they have savings," he said.
Cash purchases across the Eastern States were skewed towards regional areas
In 2022, 65.2% of cash purchases in Queensland were in regional areas, with this percentage sitting at 56.3% in New South Wales. By comparison, Victoria had a lower proportion of cash purchases in regional areas (36.8% in 2022).
These postcodes shared a number of key parallels – higher median ages, lower labour force participation and their primary family composition, according to ABS, was "couple family without children".
Notably, the median prices for cash purchases in these postcodes were significantly lower than state averages. These postcodes also had lower than average family incomes due to the high proportion of retirees.
The top three postcodes for cash purchases by percentage in Queensland were Tara 4421 (78.4%), Russell Island 4181 (76.4%) and Gin Gin 4671 (71.9%).
In New South Wales, Emmaville 2371 (73.3%), Gloucester 2422 (65.2%) and Woombah 2469 (62.5%) led the way, while Yarram 3971 (57.5%), Paynesville 3880 (57.1%) and Metung 3904 (56.9%) ranked highest in Victoria.
Additionally, the highest transaction value associated with cash purchases was concentrated in urban centres, with higher priced properties and larger populations living in these postcodes.
Postcode 4218 (Broadbeach) in Queensland topped the eastern states with $1.33B spent on cash purchases in 2022 alone.
Blue chip metropolitan postcodes 2088 (Mosman) and 3142 (Toorak) topped the rankings in Sydney and Melbourne respectively.