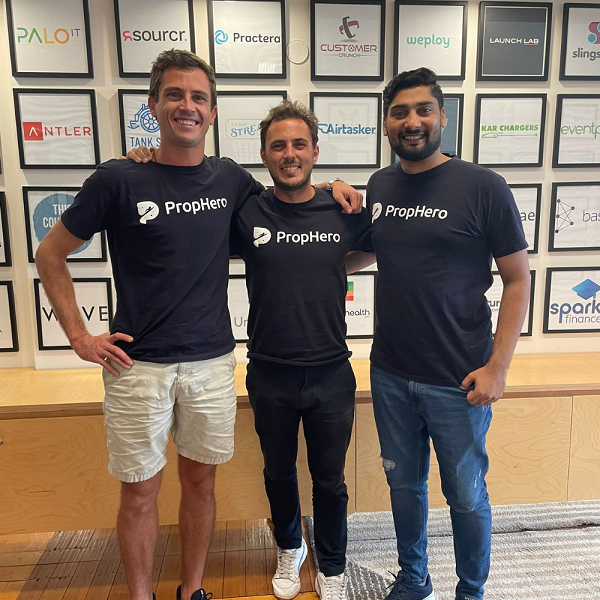 PropHero accelerates go-to-market appointing Chethan Rangaswany as Head of Marketing
PropHero
, the data-driven and AI-enabled fintech enabling ordinary Australians to invest in residential real estate, has strengthened its go-to-market by appointing Chethan Rangaswany as Head of Marketing.
Chethan is a results-driven marketing professional who is equally obsessed with product and customer experience.  He has helped to launch and grow companies like Deliveroo in Australia.
PropHero
was founded in June 2021 with the ambition to make property investment simple, transparent, time-efficient and more profitable by using data science and predictive AI algorithms to identify the best investment properties.  It is an online platform that offers a full service, end-to-end, with support from real humans and it's the "next gen" in buyer's agent services.
(Photo L to R: Pablo Gil Brusola, Mickael Roger, Chethan Rangaswany)