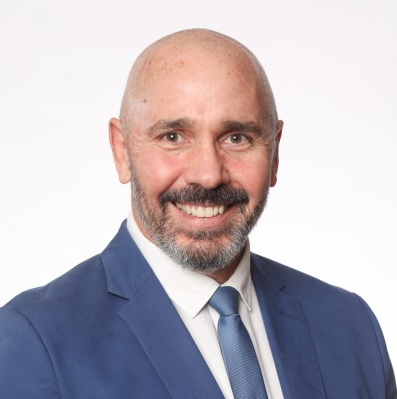 Non-Bank Bridgit appoints Regional Sales Director as it continues on upward growth trajectory
Tech-driven, non-bank lender Bridgit has appointed Michael Balshaw as its Regional Sales Director as the business continues its upward trajectory, recording 343% year-on-year growth in application volumes.
Based in Melbourne, Michael will be tasked with overseeing the continued growth and expansion of Bridgit in Victoria, South Australia, Tasmania and Western Australia, specifically widening the Bridgit accredited broker network which currently exceeds 3,000 in these states.
Prior to Bridgit, Michael was Business Development Manager (BDM) at Pepper Money ANZ where he was one of its top performing commercial managers; having settled the largest commercial transaction within a national team as well as being the fastest BDM to reach 100 settled deals.
As an expert in alternative funding options, Michael supported and educated over 1000+ commercial brokers. Before joining Pepper Money ANZ, Michael also held senior positions at ALI Group (Australia) and National Australian Bank (NAB).
Talking about the company growth and Michael's appointment, Stephen Doyle, Head of Distribution at Bridgit commented, "Since the business was founded in 2021, Bridgit has experienced continuous and rapid growth, processing over $2 billion AUD in bridging loan applications. The number of Bridgit accredited brokers across the VIC, SA, TAS and WA regions has grown rapidly in just two short years and as a result, it is imperative we have a dedicated person to spearhead our efforts in these key states. Michael is the perfect person for this role. His unrivalled expertise and knowledge of non-bank lending along with strong broker relationship skills will no doubt help cement Bridgit as the go-to-solution all brokers can trust."
Michael Balshaw, Regional Sales Director at Bridgit commented, "I'm thrilled to be joining such a passionate and tech driven team. With housing in demand, an increasing number of homeowners are struggling to find and secure their dream home. For those lucky enough to find their ideal property, many of those people lose out on the opportunity due to not having enough time to sell their existing home or being unable to access enough liquidity to complete the purchase. Bridgit wants to change that. Its mission is to help everyday Aussie homeowners progress through their property journey. As Regional Sales Director for Bridgit, my goal is to continue this mission and help Australian brokers and their clients access a trusted and dependable bridging solution."
The appointment marks yet another significant milestone for the Australian founded business which last month won 'Best Innovation in Lending' and 'Best FinTech Growth Story' at the 8th Annual FinTech Awards, as well as coming first in The Adviser's Product of Choice Survey for Best Short-Term Lender.