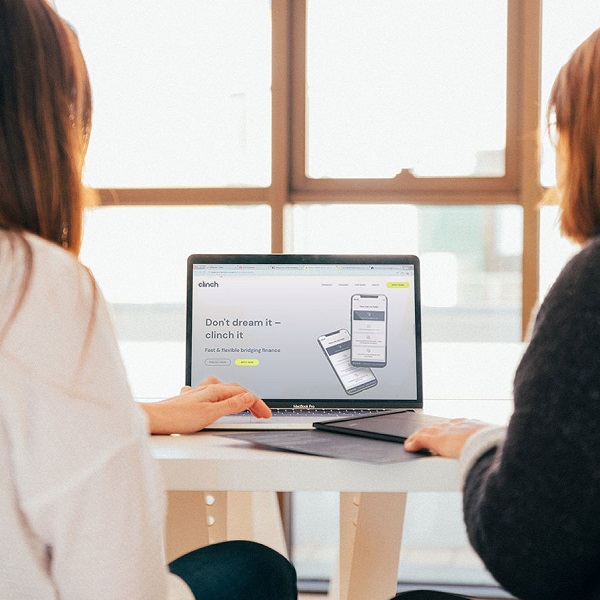 New non-bank lender Clinch launched tech-enabled bridging finance solution
New Australian non-bank lender Clinch has launched a fully digital, tech-enabled bridging finance solution that offers conditional pre-approval for consumer property loans in under six hours utilising its proprietary credit-decisioning engine.
Clinch is designed to help the estimated 600,000 households who are planning to move this year by offering loans between $200,000 to $10 million for up to 6 months with no repayments due until maturity.
Clinch's aim is to ensure Australians don't miss out on their dream home by enabling buyers and sellers to act now and sell their home later.
Clinch Founder and Chief Executive Officer Wayne Miller found himself in exactly that position last year when he bought a bigger house for his growing family but hadn't sold their existing home yet.
"Everyone knows that buying and selling a home is stressful. Clinch's aim is to make it easy for people to obtain short-term finance, to take the time pressure out of buying and selling decisions," Miller said.
"Chances are your home is the biggest investment you will ever make. You do not want to be forced to make snap decisions that, at best, means having to compromise and, at worst, live with buyer's regret or seller's remorse."
Miller said in the current real estate market – and heading into Spring – brokers expect there will be a spike in demand for short-term finance from people who want to be able to snap up a bargain but haven't listed or sold their property yet.
"Getting the timing right when buying and selling a home in the same market is difficult at the best of times. Most people will know families who have had to find a short-term rental because they've sold and haven't been able to secure another property in time, and then end up moving twice.
"In this current market, people are going to try to avoid that at all costs as short-term rentals are expensive, hard to come by, and the outlook is just so uncertain," Miller said.
Miller says Clinch's product is also a smart choice for downsizers, who want the security of buying their next property before selling their family home.
"We provide comfort and clarity to everyday Australians who want to be able to release equity in their home before selling. Often downsizers want to release equity early in order to help their children out with a deposit in an otherwise inaccessible property market."
"The major banks are not interested in offering bridging finance to anyone other than their existing customers, and their approval processes are slow and clunky. What our existing broker network is telling us is there is a real need for a lender like Clinch which offers exceptional customer service and a competitively priced product," Miller concluded.
Clinch is backed by Assetline Capital, a leading non-bank lender with more than a decade's experience in providing commercial lending for bridging, construction, and longer-term finance for residential and commercial property-based transactions.
Assetline Capital has a wide distribution network of brokers across Australia, and has funded close to $2 billion in loans to date.
Assetline National Head of Sales & Distribution Royden D'Vaz said today, "Having been in the industry for many years and – with a deep understanding of the type of products that brokers and customers need – Assetline is proud to support Clinch with our distribution network."
"Clinch is 100% the solution that property buyers have long needed to take the stress out of buying and selling."