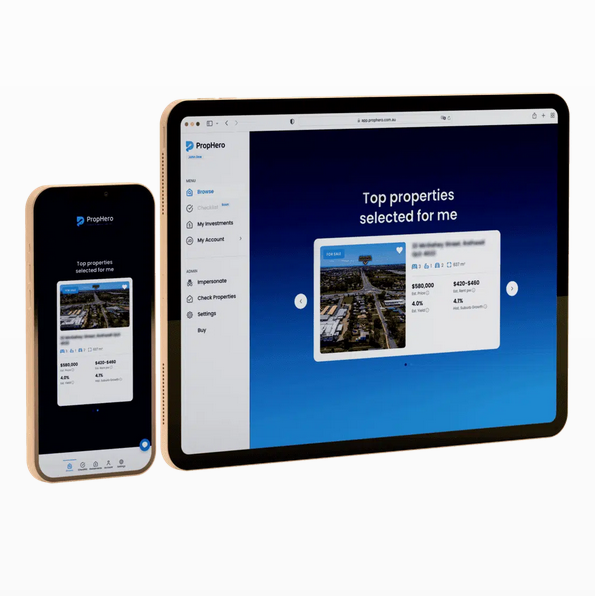 Property Market Insights: Advice for forward-thinking property investors
PropHero

's Mickael Roger reflects on the recent past and shares some advice for forward-thinking property investors

Interest rate hikes, inflation and economic uncertainty are all giving rise to some troubling concerns for property investors.

And then there are those commentators claiming everything from a mild correction to a cataclysmic crash in property prices!

Many investors have been left wondering what's happening and what they can expect next.

Here is my re-cap of factors that have shaped the economy and property market over the last two years and my predictions for the near future.

At PropHero, weathering the storms – and finding the silver linings – are what we're all about. And it's pretty clear that taking the long term view is now more important than ever.

In Australia, our resilient economy, strong labour market and signs that interest rates will peak in the not too distant future are all causes for confidence. Even more reassuring is new research showing that booms tend to be followed by periods of only slight decline rather than prolonged ones.

Covid has profoundly changed how we live and work

COVID-19 has had a profound impact on the global economy since it arrived in early 2020.

It has also radically changed how we live and work.

Commercial trading restrictions, lockdowns and other measures to reduce the spread of the virus have had an undeniably harsh impact on the retail, hospitality and leisure markets.

Money in the form of household and business income support was poured into the economy as governments grappled to do what they could to counter the alarming early effects of the pandemic. And the RBA dropped the official cash rate to 0.1% pa.

This "shot in the arm" provided a safety net for the vulnerable and boosted demand to hard-hit industries and the Australian residential property market boomed.

Construction, however, was a different story. Labour shortages and supply chain bottlenecks have massively pushed up construction costs as well as the day-to-day cost of living.

Added to the mix have been multiple adverse weather events, escalating geo-political instabilities and commodity price hikes.

This has created the perfect storm for ongoing uncertainty.
To read more, please click on the link below…
Source: Property Market Insights: Advice for forward-thinking property investors – PropHero