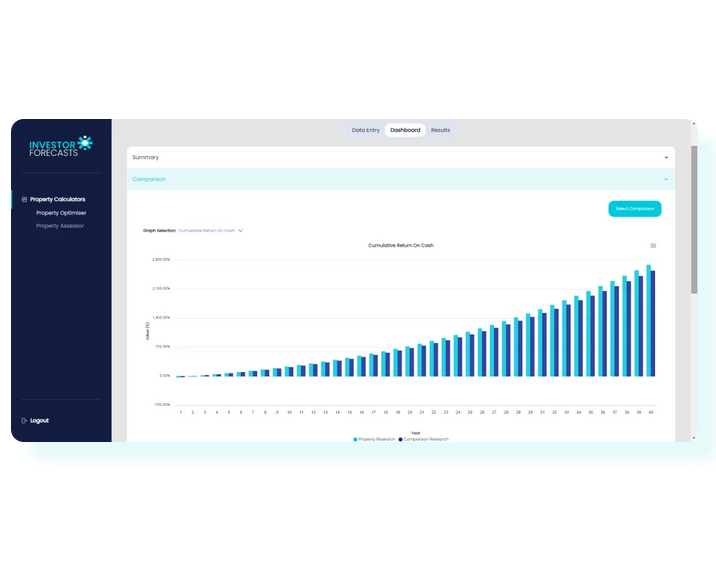 New App to help property investors make the most of their savings
Investor Forecasts' new app is set to take investment property research to the next level for people that are already investing or looking to invest in property.
The company have launched the software, providing access to their proprietary Property Assessor and Property Optimiser calculators, which allow users to simulate renovations and market movements, optimise potential financial returns and assess investment risk.
Investor Forecasts Founder Brenton Smalley said the company is focused on helping investors make the most from their hard-earned savings.
"I am thrilled to be launching this new software today, it's been quite the journey to get here but we are excited to be helping people achieve their financial goals in an accessible way."
"Our calculators can be used on any investment property in the country to forecast potential financial returns, cash flow, capital growth and loan positions, and in uncertain times with inflationary and interest rate pressures it's essential for investors to get their fundamentals right," Smalley said.
The Investor Forecasts website has details of available services and subscriptions, including a three day free trial.