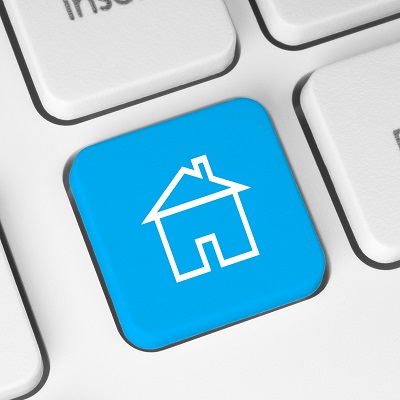 LocalAgentFinder offers insights into interest rates, home values and record listings in Australia
LocalAgentFinder, an Australian real estate agent comparison platform, offers insights into the current real estate market in Australia, analysing the implications of the further hold on interest rates by the Reserve Bank of Australia (RBA) and its long-term effects for property investors.
Despite inflationary pressures, the decision to keep interest rates on pause at 4.1% is a welcome development for property investors and property owners alike, especially after rates of mortgage stress hit an all-time high in July.  As Australia's real estate market navigates a phase of recovery and growth, substantial shifts in home values, investor interest, and new listings are being observed across numerous cities, reflecting the broad scope of this upward trend on a national scale.  According to CoreLogic, Australia saw a significant 0.8% increase in home values in August, which bodes well for the overall health of the real estate sector.  Major cities such as Brisbane, Adelaide, and Sydney played a crucial role in this growth, registering home value gains between 1.15% and 1.5%.
Specifically, Brisbane has experienced a remarkable 6.2% surge in home values since February, signalling a revitalisation not just confined to Sydney's booming market.  Richard Stevens, CEO of LocalAgentFinder, observes that, "Property investment is a highly nuanced landscape," suggesting that investors should adopt a multi-dimensional understanding of market dynamics across various locations.  With cooling inflation and talk of the likely peak of interest rates on the horizon, the Australian housing market is poised to attract more buyers and sellers over the coming months, making it a fertile ground for investment opportunities.
While Sydney, along with other burgeoning markets like Brisbane and Adelaide, has seen an increase in property and investor listings, this doesn't tell the full story.  The current activity suggests that the market is dynamic, offering opportunities for quick sales and more favourable terms.  However, this environment also signals that property owners and investors are actively recalibrating their strategies in response to various economic pressures.
"For those looking to sell, being in market during the spring selling period provides sellers with a great opportunity to realise significant capital gains with the right selling strategy in place," said Stevens.  "Beyond the traditional metrics, the latest data from CoreLogic underscores this opportunity.  The interplay between rising home values and the increase in listings, even outside the customary selling seasons, points to a unique dynamism in the market.  For every 1% annual uptick in home values, we see around a 0.5% growth in new listings.  With property values having consistently risen over the past six months, there's a tangible energy that sellers can harness.   Strategic property owners have already positioned their listings to minimise competition and maximise potential gains in the present market.  It's not just about selling; it's about selling smart."
Adding to this, Sydney-based realtor, Kevin Dearlove, Director of Stone Real Estate Beecroft, shared an on-the-ground perspective, "In the current climate, we are seeing investors re-evaluating their assets, driven by pressures like increased cost of living and recent land tax implications.  While rents have surged, the interest rate hikes have significantly offset these gains, eroding the potential rental yields.  This, coupled with concerns about short to medium-term growth in comparison to other asset classes, is urging property owners to reassess their portfolios, particularly in the residential apartment sector. They are compelled to take a more holistic view, ensuring their investments are optimally positioned against the backdrop of these evolving financial pressures."
Given the RBA's announcement that interest rates will remain unchanged for a third straight month, there is cautious optimism in the market.  The possibility of rate cuts in 2024 adds another layer of complexity to investor strategies and general affordability.  Stevens explains, "While this pause grants a temporary reprieve for property investors, there remains considerable unease about future financial pressures, in the upcoming months.  Concerns about investment property affordability persist, especially in dynamic markets like Sydney, Brisbane and Adelaide, prompting many to actively consider selling."
Stevens also emphasises that interest rates, while significant, are not the only factor affecting market health.  "Multiple dynamics are at play here, including housing supply, foreign investment, and changing population demographics.  For potential investors or homebuyers, these all need to be considered in tandem with interest rates for a well-rounded investment strategy."
So, while the RBA's decision to maintain interest rates offers some immediate respite, Stevens advises that a cautiously optimistic approach may serve stakeholders best.  "Interest rates are just one part of a complex financial ecosystem.  It's crucial that investors don't hinge their strategies solely on this variable.  Instead, they should seek comprehensive advice to navigate what remains a volatile and ever-changing landscape."
For potential investors there is still a need to ensure you're armed with the right information and advice. "While the numbers are encouraging, real estate investment should always be a well-researched and considered decision.  Seasoned investors, playing the long game, understand that while current highs are tempting, it's vital to assess the sustainability of such trends, weighing potential gains against inherent risks.  As a seller, securing the right real estate agent to represent you is pivotal.  More than just facilitating the sale, the ideal agent has an intimate understanding of the ever-shifting market dynamics and nuances of your property's specific location.  They provide invaluable guidance, pinpointing the optimal moment to sell to maximise returns.  With their insights into local trends, developments, and potential shifts, they are best positioned to advise you.  You're not merely selling a property; you're making a strategic move in a complex marketplace, ensuring that move is both timely and profitable," he added.
Building on the sentiment of the critical nature of property investors making informed decisions in real estate, Dearlove agrees, "In such a dynamic environment no matter where your location, the value of experience cannot be overstated.  Seasoned agents bring a wealth of insights from navigating various market conditions to providing invaluable guidance to clients.  This consolidation of talent and the emphasis on established agents reflects a recognition that expertise matters in alleviating the stress associated with market uncertainties."
You can maximise your property investments with LocalAgentFinder by harnessing unbiased comparisons and in-depth insights on top real estate agents, evaluated by sales history, expertise, fees, and authentic reviews.