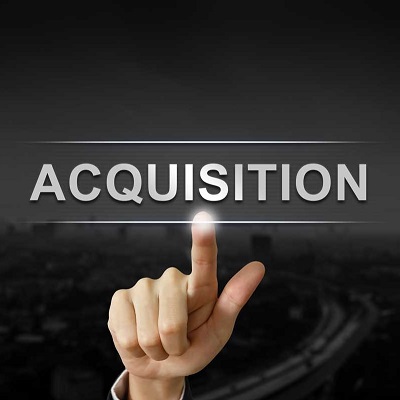 ASX-listed proptech PEXA to strengthen UK expansion with acquisition of Smoove PLC
PEXA Group, a world-leading ASX-listed digital property exchange platform and property insights solutions business, has announced it has reached agreement on the proposed acquisition of UK-based conveyancing technology provider, Smoove Plc.
The board of directors of Smoove intends to unanimously recommend that Smoove Shareholders vote in favour of the Scheme and the resolutions required to implement the Scheme at the relevant Smoove shareholder meetings. If approved, it is expected the acquisition will complete in calendar Q4 2023.
The Consideration values Smoove at £30.8 million (A$58.6 million), on a fully diluted basis, or £20.8 million (AUD $41.5 million) net of acquired cash of £9.2 million as at 30 September 2023 and £0.8 million received from the proceeds of exercised options. The acquisition will be funded through cash currently held by PEXA, which has been drawn down from its existing facility and a newly established facility (which can be used for general commercial requirements, and which has a limit of $40 million AUD).
Smoove, which is listed on the Alternative Investment Market of the London Stock Exchange, is a provider of technology-based solutions to the UK conveyancing market.  The company's primary product is e-Conveyancer.  It is a panel management service which brings together conveyancers and introducers such as mortgage brokers and lenders and their customers to offer two-sided conveyancer marketplace connecting consumers with quality conveyancers.  Smoove has also invested in developing Smoove Complete (which together with Smoove subsidiary Amity Law, provides a digital platform for Consultant Conveyancing Lawyers) and SmooveStart (a digital conveyancing solution for estate agents).  It also owns Legal Eye, a provider of legal compliance services.
Acquiring Smoove will further assist PEXA in bringing its world-leading technology to the UK by deepening its presence in the market by providing access to:
over 75 conveyancer firms through Smoove's conveyancer platform, in addition to approximately 2,100 firms through the work that Smoove does in arranging panels for lenders across the UK market;
remortgage flows equivalent to 7% of the UK market and sale and purchase flows across the Smoove platform which are equivalent to 3% of the UK's sales and purchase market which are intermediated by the Smoove platform²;
opportunities to cross-sell the PEXA platform to panel firms of Smoove (which provides access to volumes both on and outside of the Smoove platform); and
important relationships with key Smoove customers such as Lloyds Banking Group, which Smoove has been supporting since 2007.
Commenting on the proposed acquisition, PEXA Group CEO and Managing Director, Glenn King said, "The acquisition is aligned with PEXA Group's strategy of enhancing and leveraging our property exchange know-how to deliver growth from different markets, including in other Torrens title jurisdictions, starting with the UK.
"Since entering the UK market, the PEXA Group has launched its first re-mortgage product, successfully brought two lenders onto the PEXA platform and acquired and progressed integration of specialist re-mortgage conveyancer, Optima Legal.
"The acquisition and integration of Smoove into the PEXA UK business will further help us address the many detriments suffered by consumers due to the UK's fragmented, inefficient conveyancing processes.  The acquisition will allow us to build additional scale and depth in the UK market, enabling the PEXA product suite to reach more customers, whilst streamlining and improving the UK property transaction experience."
Subject to, among other things, the satisfaction (or, where applicable, waiver) of the Conditions, it is expected that the acquisition will become effective in Q4 2023.