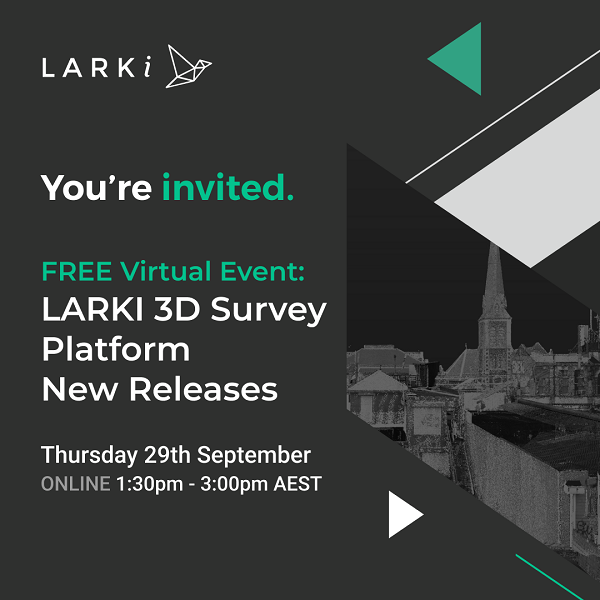 LARKI is showcasing the 3D Survey Platform's new releases via webinar this Thursday 29th September
Sydney-based proptech
LARKI
is hosting an online webinar this Thursday 29
th
 September from 1.30-3.00pm (AEST) to showcase the platform's new releases including the latest developments in 3D surveying technology to help architects and other professionals win back time and design with precision.
LARKI's online platform empowers architects, property developers and others to speed up their workflows by getting instant online access to highly detailed 3D laser scanned data of land features and existing property condition at development sites plus streetscape and aerial surveys of entire neighbourhoods.
The free online event will feature the latest in 3D surveying techniques and tools that boost efficiency, reduce measurement risks and save time and money.
Some of the new releases include:
Search your project site straight from the home page, so no need to log in
Instant scope area suggestions for 3D Point Clouds, to save time with survey briefs
Create shapes on a 2D map to work out distances and areas, to facilitate master planning
There will be a LARKI platform demo and Founder & CEO Simon Cookes, an award-winning architect with 20+ years' experience, will be available for Q&A.
Attendees of the live webinar will go into a prize draw to win $1,000 worth of Aerial or Streetscape 3D Point Cloud data to be ordered from the LARKI platform.  (T&Cs apply).
Booking link here: