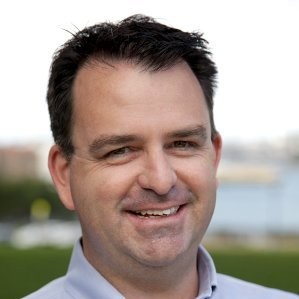 Hutly announces new CEO
Hutly, the Australian real estate fintech company, this week announced the appointment of Stuart Spiteri, who comes to Hutly with a distinguished international career, as Chief Executive Officer.
Hutly Founder and Executive ChairJeremy Hastings said the Hutly Board had conducted an extensive international search over the last six months and were delighted to announce the appointment.
"Stu has a history of building high performance teams, scaling tech businesses globally and unlocking value for customers across a number of verticals," he said. "Hutly lives at the nexus of fintech, big data, financial services and proptech, so we needed a seasoned operator, someone who understood that taking our partners and their significant networks on the change journey was just as important as the technology itself. Stu was the perfect fit."
Spiteri's international career has seen him in multiple leadership roles, including Akamai, Google and NewsCorp. Spiteri brings deep domain expertise in core internet operations,SaaS, data management, as well as a track record in transformational growth.
"I'm very excited about the technology that Hutly has developed and the market position the company has established," he said. "The possibilities it presents for the Australian realestate economy to realise greater equity and participation are real and valuable for many actors in the economy. There are some transformational developments coming in the near future, and I'm looking forward to sharing themas we drive the next phase of Hutly's growth."
Hutly was launched in 2018 as a Contract as a Service platform that revolutionises the way in which we experience real estate, creating a whole new paradigm for participation in the property economy.