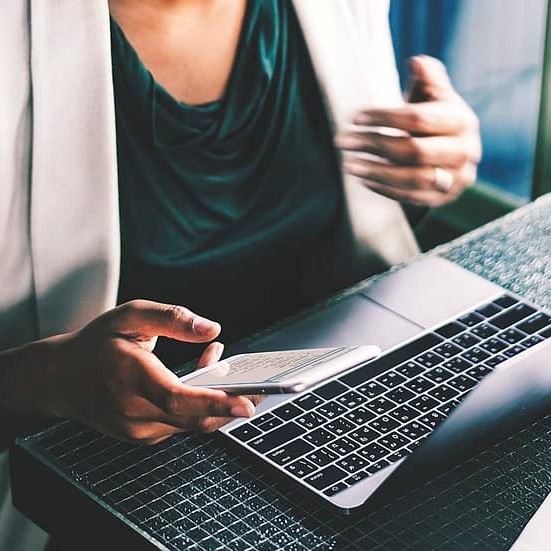 Forms Live adds mobile view, automatic digital signatures, & secure deposit collection
Forms Live has made it even easier for Victorian real estate agents and property managers to save time, improve their services, and embrace the idea of becoming digitally enabled with changes that make the platform easier to implement into the form and contract process.
● Mobile functionality means you can check form statuses on the go.
● Easier electronic signing with an improved integration with DocuSign.
● Deposits can be requested safely and securely with SecureXchange.
These changes enable remote working with new mobile functionality, improved electronic signing with an updated DocuSign integration, and the ability to securely request deposits with SecureXchange.
David Howell, the CEO of Dynamic Methods, said the Forms Live improvements make it easier for Victorian agents and property managers to work remotely.
"The ongoing lockdowns have really underlined the need for agents and property managers to be able to work out of their offices without losing any productivity," David said.
"Agents have to be agile and have access to information quickly, so having Forms Live on their mobile will allow them to quickly see the status of a contract that is out for signing and resend documents when needed."
Electronic signing is simple with DocuSign, now in-built within each form available on Forms Live. The new side-bar allows agents and PMs to quickly and easily send out documents for signatures even without a DocuSign subscription.
The improvements made to DocuSign's integration with Forms Live include the option to edit and resend the signer's contact details without the need to create a completely new form. Before rolling out in Victoria, the updates were tested in Queensland, resulting in electronic signature use tripling, said David.
David said, "During the Queensland trials, the improvements made to DocuSign resulted in 78% of signatures being completed and returned within 24 hours."
Forms Live is also introducing an integration with SecureXchange, an online platform powered by InfoTrack, that makes it easy to securely request bank details and deposits from buyers and renters.
"We are very excited about the SecureXchange integration because it's a great solution to protect against scammers and fraud deposits which is sadly becoming an increasing risk in real estate," said David.
"Using the SecureXchange integration with Forms Live, agents and property managers can request deposits, bonds, and account details securely and without the risk of the information or money falling into the wrong hands."
Forms Live's new user interface has been redesigned to allow you to check the statuses of forms and contracts with just a glance. The general layout is easier to navigate and new icons alert users to the status of not only forms but signatures, offers of Utility Connections, and a form's attachments.
New layout updates have made duplicating, deleting, and editing forms quicker and simpler – the entire platform has been redesigned for ease of use.