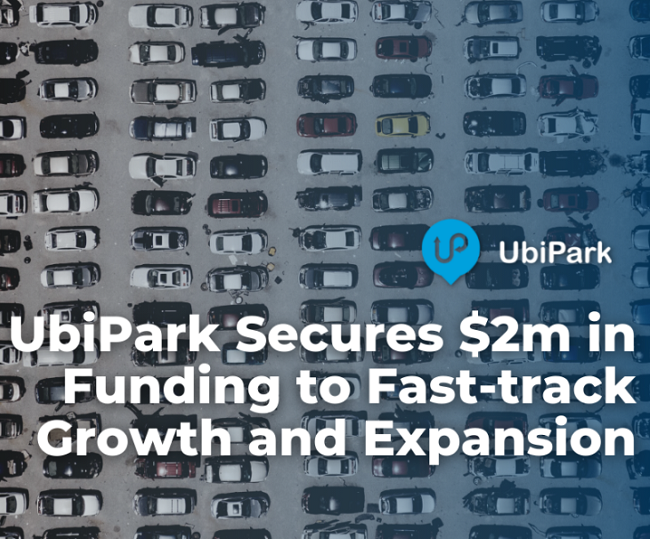 UbiPark secures $2m in funding to fast-track growth and expansion
UbiPark has secured $2m funding within the challenging conditions of the pandemic. With payment transactions on track to reach $12m in 2022, 2021 revenue has grown 7 times compared to what it was in 2020. This consistent growth ensured UbiPark secured additional funding for greater expansion.
This investment will power UbiPark to expand internationally into the USA and UK market, with additional key staffing hires and an accelerator release of enhanced features of our digital parking platform. As a result, this expansion will help UbiPark scale quickly and take the leading world-wide digital parking platform position.
Besides, this investment allows UbiPark to help more property owners get staff back to the office safely and efficiently in the reality of "new-normal". With the focus on assisting property owners and large tenants in maximising the available car spaces & reducing the cost of overflow parking expenses, UbiPark continuously enhances the platform to accommodate the rapidly changing world.
"Parking technology is rapidly changing, and so has the way in which people travel to and from work on a daily basis. People working 5 days per week in the office is a thing of the past. We learnt how to adapt during the pandemic, set up new working arrangements, and build digital parking experiences that allow for flexibility, touchless user experience, & better utilisation of car parks. Parking of the future is digitised and integrated.
"We are thrilled to have secured this funding however what is more exciting is the support from our lead investor Second Century Ventures (SCV). SCV has a proven track record of taking companies like ours and supercharging their growth." Mosstyn Howell, Founder & CEO UbiPark
REACH Australia also expressed their support, "We are delighted SCV can continue to support UbiPark's growth as a follow on to their participation in the 2020 REACH Australia program," said Shelli Trung, Managing Partner, REACH Australia. "Their unique platform greatly improves the parking experience for property owners, operators and motorists. Helping more people return to work safely post-COVID is a strong focus for us, and alleviating parking constraints is crucial. We see this as an excellent opportunity to help all industries and businesses recover quickly".