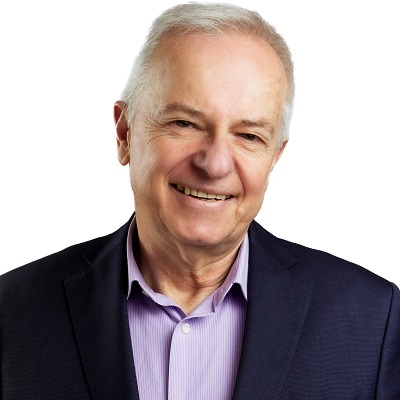 Former PEXA C-suite executive John Zak joins 3D proptech scaleup LARKI to fix planning bottlenecks with digital collaboration
LARKI, the innovative proptech scaleup focused on 3D and AI technology for architectural design and planning permit assessments, has appointed former PEXA C-suite executive John Zak (pictured) to the newly created role of Chief Business Development Officer. Zak will also serve as an Executive Director on LARKI's board.
Since 2012, Zak has developed specialist expertise in digital experiences that simplify complex processes involving multiple stakeholders in residential property settlement for both existing and new build developments. He spent over 7 years at PEXA where he was Chief Government Advocacy & Engagement Officer and 18 months at Sympli where he was the Go-To-Market Strategy and Commercial Development Lead.
Describing his motivation for joining LARKI, John Zak said, "LARKI looked at the existing system for development planning and said 'it doesn't have to be this way.' So the team built a better platform – enabled by 3D laser scans, cloud computing and AI – for use in the design phase. My vision is to extend these digital benefits into the broader planning process."
According to the Property Council of Australia, housing affordability is a critical public policy dilemma in Australia, which is exacerbated by planning bottlenecks. Complex and inefficient planning processes take excessive time to deliver new housing to the market and feed into house prices and business costs, as well as administrative costs borne by government.
"Through digital collaboration, we can bring design, construction and planning professionals – plus asset owners, community stakeholders and the local councillors who represent them – into the same digital room to view the same 3D images at the same time. This will eliminate a lot of manual effort, friction and inefficiency, to immediately deliver time and cost savings. Moreover, digital collaboration can improve Environmental, Social and Governance outcomes through increased transparency and better design that promotes environmental sustainability and social utility," added Zak.
Having spent more than 30 years working in IT consulting, software delivery and technical roles serving large corporates, financial institutions and governments in the Australian market, Mr Zak is an expert at extracting commercial value from technology and data, especially for government related workflows and web-based collaboration.
Founder & CEO of LARKI, Simon Cookes, said, "John is an amazing addition to LARKI's executive team. He has a passion for innovation in the property development & planning space, especially for technology that supports digital collaboration between multiple stakeholders to speed up and simplify the planning process. This aligns perfectly with LARKI's mission and values."
Cookes, an award-winning architect, continued saying: "The end result will be better design and faster approvals by eliminating a lot of emails, manual inspections and paper measurements. Any questions or issues can be raised directly in the digital room and collaboratively all the stakeholders can reach a conclusion. Additionally, we can minimise the pain of planning variations when, for example, there has been an error in measuring the correct distance from a power line or crossover. I'm excited to welcome John to the team and for LARKI to deliver this much-needed solution for the property development industry."