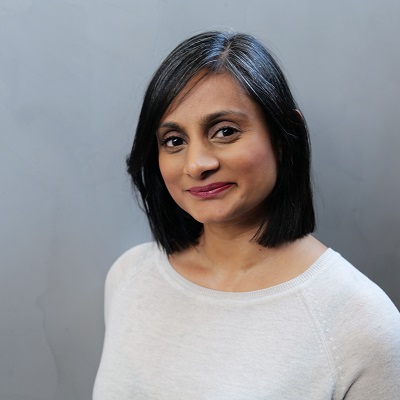 :Different transforms property management with first-of-its kind industry solution
Australian proptech :Different has announced the launch of Australia's first all-in-one property management solution, :Different for Agencies, bringing together a team of property experts and a proven tech platform to deliver property management as-a-service to the wider real estate industry
The new solution allows :Different to take care of an agencies' property management service delivery, so that agency principals can focus solely on growing their rent roll and sales business.
Built over five years from the ground up, :Different understands first-hand the complexity and challenges of growing a rent roll in Australia. Its purpose-built technology and deep property management expertise creates an experience for owners and tenants that is designed to meet their rising expectations while simplifying the lives of agency principals. :Different for Agencies covers every aspect of managing a rent roll with its experienced team taking care of an agency's customers and staff.
According to real estate veteran Warren Tate, the property management industry couldn't be more ripe for disruption and agency principals are desperate for a solution to solve its talent shortage. "There's currently over 3,000 vacant property manager roles in Australia, and shockingly, almost a quarter of property managers already in jobs intend to change their career path in the next 12 months. Employee retention rate within the property management industry is notoriously low because of the stress and workload property managers face on a daily basis. Not to mention the pressure agency principals carry to run a profitable business. It's a vicious and costly cycle and one that can be stopped with a little creativity and innovation," Tate said.
"Our goal since inception has always been to combine technology and property management expertise to deliver an exceptional experience to owners and tenants. We're incredibly excited to partner with agencies to power their property management function, freeing them from the day-to-day management of the rent roll, so they can focus on their sales strengths and customer relationships.
Our technology and their complementary processes are all developed in-house by our team of over 200 property and tech experts who live and breathe building a positive customer experience. We're excited to look after more homes, helping both investors and agencies achieve their goals," said :Different Co-Founder Mina Radhakrishnan (pictured).
In line with the launch, :Different has bolstered its leadership team with a number of strategic hires. Michael Gordon is its Chief Financial Officer, bringing more than a decade of experience working with some of Australia's biggest retail brands. Domain's former Director of Commercial Operations, Andrew Porter has joined as Chief Operating Officer, alongside Brad Mcleod as National Sales Director,  also Domain alumni.
In addition, seasoned corporate advisor Cass O'Connor has been appointed as Chair of :Different's board of directors. For over 18 years, Cass held the Chair for McGrath Real Estate Agents, and has also advised for the likes of TRIBE, Carriageworks, Prime Media, The Sapphire Group and more. With a background in finance and a 35 year career spanning commercial, government and nonprofit sectors, Cass brings to :Different extensive leadership experience, strategic business growth strategy, and a deep understanding of the Australian property market.
:Different is piloting the new solution with agency partners in NSW, VIC and QLD and is continuing to deliver on its mission to look after homes and the people that live in them.