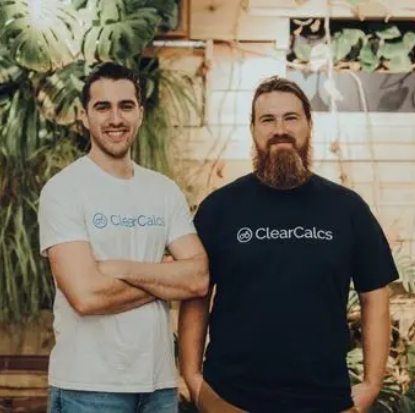 ClearCalcs engineers $2.5m funding top up as Its Global Growth Swells
Australian engineering and structural design startup, ClearCalcs, has secured an additional AUD2.5 million in funding, taking its total pre-series capital to $5 million.
Led by existing investors, EVP and Shearwater Capital, the investment comes as demand for the business' unique eng-tech software, which is helping to address the global need for more sustainable and efficiently built housing, booms.
Since its most recent funding round of $1.65m in November 2021, ClearCalcs has more than doubled its revenue and grown the team eight to 23 employees. The business has also opened a North American office, where approximately 70% of its users are based.
Building strategic partnerships to serve users better
The new capital will be used to bring to life the next stage of the startup's growth roadmap. This includes reaching more potential users through strategic partnerships, expanding the software's offerings and materials, and further bolstering its talent pool. The most recent hire of note being Mustafa Gürsoy, who joined in September as Head of Growth from fast growing North American startup MaxSold.
ClearCalcs houses a comprehensive library of mission critical calculation tools that enable engineers, architects and building designers to better determine the structural requirements for their projects. As a result, customers are able to design and build safe, compliant structures with speed, accuracy and flexibility.
It has become the go-to software solution for its industry, especially as housing affordability globally reaches crisis point.
Headquartered in Melbourne and launched in 2017 by co-founders Chris Borzillo and Steven Robinson, the company now has an established presence in the US, Canada, Europe, Australia, and New Zealand.
Catalyzing innovation in the least digitized industry
Speaking of the news, Borzillo said, "At ClearCalcs, we're servicing a market that is desperate for change and better support, but with incredibly complex requirements. While the eng-tech field is niche, we understand the intimate specifics of our community. By leaning into this, we've been able to build a business that is swelling in potential and uptake.
"Our software gives those in the design engineering space the tools they need to do their job at speed and with incredible accuracy. As a result, they can trial new and different materials that would previously have been too time consuming to consider. This is not only reducing the time it takes for housing to move from concept to reality, but also changing how engineering is approached."
"We're enabling creativity and consideration in a space that is under immense pressure. Despite being a fundamental human need, housing worldover is in short supply. This is the result of material and trade shortages but also growing populations and changing needs and expectations around living conditions."
"Our goal is to empower ambitious and sustainably focused engineers to solve these issues, creating better outcomes for their own businesses but also the people they serve and ultimately the environment."
Building a global company with community as its north star
Mark Velik, Investment Manager at EVP said, "Every step along the way, Chris and Steve have achieved exactly what they said they were going to, first and foremost with their rapid revenue growth. Their vision for ClearCalcs and the problems it can solve is unparalleled, but it's not just this that has us coming back to reinvest. It's the tenacity, gumption and dedication they bring to their community that stands out. They are well on their way to building a business of significant scale, with double the enthusiasm and passion of most.
"They are also steadfast in creating a culture that enables their team to thrive which is much more advanced than most businesses of their size. We believe deeply in all they've set out to achieve and look forward to supporting them as they continue to grow."
Zac Zavos, Co-Founder & Managing Partner at Shearwater Capital said, "Chris and Steve have built a business with enormous global scale and potential. Year on year we're seeing impressive growth and this is due to the high quality product the team has developed combined with the strong engineering culture within the business."
Borzillo added, "From day one we set out to grow a values based business. Both Steve and I are incredibly humbled to be at the helm of a startup that is not only improving the work of our community, but ultimately the lives of hundreds of thousands of people too who live in the projects our software helps create. While our tech is already in the hands of thousands of users, we're only just scratching the surface of our potential and are incredibly thankful to have the ongoing support of our original investors."