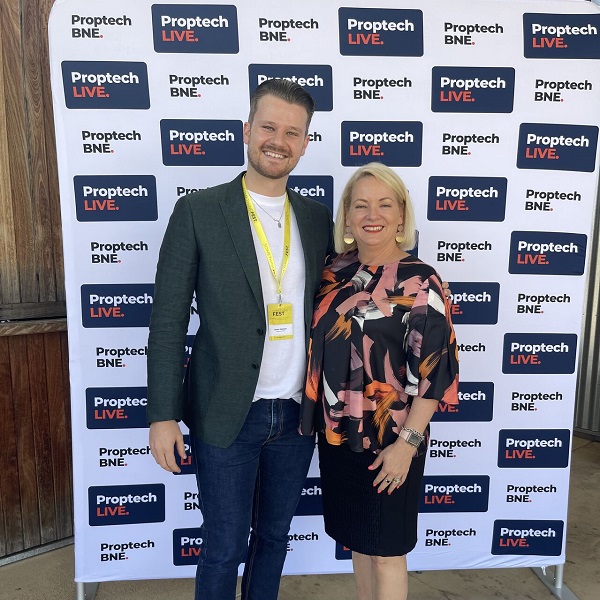 Brisbane positioned to lead the continual development of the Australian proptech economy
On Wednesday, August 30th, 2023, proptech founders, industry experts, and government officials from across Australia and New Zealand descended upon Brisbane for the annual property technology conference, Proptech LIVE, a cornerstone event of Something Fest.
Proptech LIVE stands as the premier proptech event for the region, bringing together property subject matter experts from a diverse range of disciplines to deliberate upon the future of the property sector. The conference will explore the transformative impact of emerging technologies and digital innovations on the industry.
The conference was inaugurated by Brisbane Deputy Mayor and Chair of the Brisbane 2032 Organizing Committee, who delivered an opening address highlighting Brisbane City Council's unwavering support for the burgeoning proptech cluster. The address also emphasised the concrete advantages already reaped by the Brisbane City Council through collaborations with local proptech firms.
As a pivotal component of the opening address, Cr. Adams announced Brisbane City Council's partnership with the Brisbane Economic Development Agency to bolster the Proptech BNE. growth programs. These programs aim to further cultivate the thriving proptech ecosystem and bolster capabilities in South East Queensland. The collaboration between industry and government seeks to address the key challenges faced by the sector.
Proptech BNE. Founder, Isaac Coonan, expressed that these programs have been meticulously crafted with the industry's core needs in mind, with the overarching goal of bridging the gap between the property industry and the proptech sector. "These initiatives," Coonan stated, "are designed to glean crucial insights and data from the industry, ensuring that the next generation of emerging proptech solutions are founded on industry data."
In 2024, Proptech BNE. will launch three new programs designed to support proptech companies at all stages of their life cycle, with the backing of Brisbane City Council. Notably, the "Mission Accelerate" program will transport a cohort of local proptech companies to New York and Hong Kong, fostering stronger international ties between Australian technologies and global markets.
With the active participation of over 150 leading Australian and New Zealand property and technology experts in Proptech LIVE, and considering the promising opportunities associated with Brisbane 2032, Proptech BNE. is confident that Brisbane and the wider South East Queensland region will spearhead the continuous development of the burgeoning proptech economy.