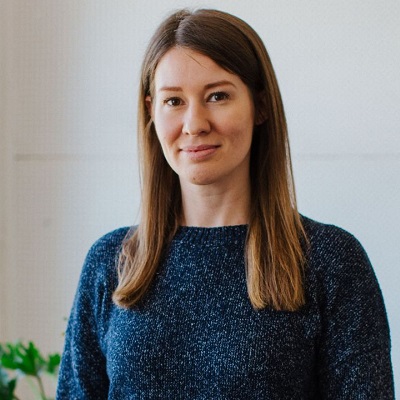 Australian proptech Rent.com.au launches single-tap build-to-rent search functionality
Build-to-rent (BTR) is set to revolutionise renting in Australia and Rent.com.au is the first portal to build a single-tap search filter to help renters locate and apply for the new developments.
"We believe build-to-rent is a very good thing for renters, and a breath of fresh air at a time with record low rental stock," Rent.com.au Marketing General Manager Hayley Parker (pictured) said.
"Being first to market was important to us because using technology to enable and empower renters is what gets us out of bed.
"I want this sector to flourish and property developers to make an absolute tonne of money.
"Build-to-rent is giving renters longer leases, lease security, the option to paint, pets, and all the amenities that renters keep telling us they want. This model builds community and fills a huge hole in our housing market.
"We need to stop thinking of renting as the choice of last resort and start thinking of it as a legitimate, desirable lifestyle that a portion of Australians want, demand and deserve".
Rent.com.au enables renters to tap 'BTR' and find all the properties available.
The company is also providing renters with comprehensive educational content to help renters learn about the sector as new developments come online.
Australia's BTR sector is starting to gather steam, with Home in Melbourne's Southbank one of the first to open its doors.
Analysts predict that BTR will grow from hundreds to as many as 10,000 developments across the country.
Last week's announcement of Flow, former WeWork founder Adam Neumann's $1.4 billion rental real estate company further signals a sector ready for a shake-up.
"Importantly, for the broader market, BTRs add diversity in the ownership of available renting stock, which is currently dominated by mum and dad property investors," Rent.com.au Chief Executive Officer Greg Bader said.
"Walking though Home in Southbank, I had an immediate sense of the potential of build-to-rent for Australia's renters.
"Renters will now have the opportunity to choose renting knowing they can be secure for the next half decade or longer. There's no shame in deciding, 'You know what? I'm going to rent for the next five years and focus on my business, my art, or my life'.
"BTR is part of a great cultural shift that is way overdue in Australia."