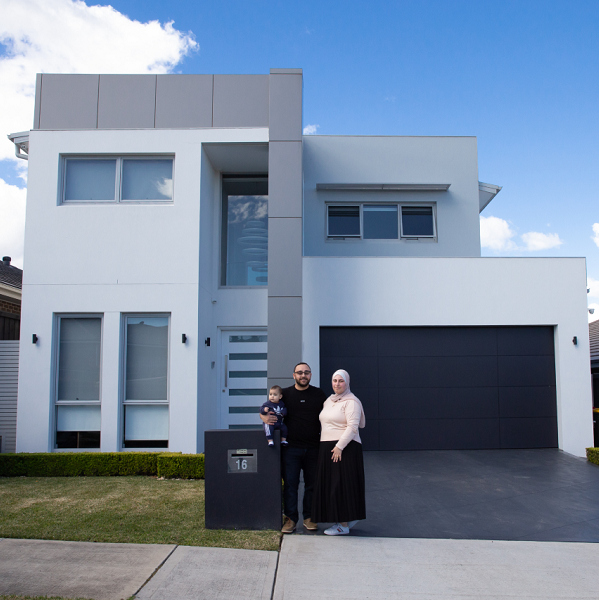 World-first non-debt residential property deposit booster deployed in Australia
Australian proptech FrontYa this week announced the first deployments of its innovative non-debt solution to close the deposit gap for up to one million Australian households locked out of the property market.
Founded in 2021, FrontYa has settled on four properties and has more than 25 customers approved.
FrontYa doubles its customers' deposit and transaction cost savings in exchange for 25% of their property's future increase in value when sold or refinanced within six years.
Innovative new structure designed in partnership with Baker McKenzie
The new model is founded on an innovative non-debt structure developed with leading global law firm Baker McKenzie, which categorises FrontYa's deposit booster funding as an equity investment, and therefore not impacting the National Consumer Credit Protection Act obligations of the customer's mortgage provider.
Co-Founder and CEO of FrontYa, Nir Golan commented, "We're delighted to deploy our first FrontYa's. There are up to a million Australian households unable to raise the necessary deposit to achieve their property goals. FrontYa gives them the opportunity to 'Own Now. Live Now. Pay Later'.
"By doubling our customer's deposit and stamp duty savings, we help them enter the property market sooner, and in higher potential properties in suburbs they actually want to live," said Golan.
A four-way win for lenders, brokers, homeowners and FrontYa
The new model delivers uniquely strong alignment between lenders, brokers, homeowners and FrontYa, which makes money only when a customer's property increases in value.
The FrontYa investment is limited in recourse to the property only and doesn't extend to the customer. FrontYa takes only a caveat which means the lenders security is unaffected, including in the case of default when the mortgagor is legally entitled to remove it.
This means if there isn't enough capital in the property to repay it once the lender is repaid, FrontYa takes the loss at no penalty to the customer and no additional risk to the lender.
Customers can repay FrontYa whenever and in whatever amount they like to reduce FrontYa's share of the profit and there are no forced repayments, ongoing fees or personal guarantees within a standard six-year term. If customers cannot exit within six years FrontYa's share simply increases by 2% for each additional year.
The model differs significantly from rent-to-own propositions, as FrontYa customers are the legal owner of their properties from day one and pay nothing back beyond the initial contribution unless they achieve value growth in their property.
Bill Fuggle, Partner at Baker McKenzie said, "We are delighted to have been involved in assisting our client, FrontYa, in developing such an innovative product that seeks to open up the property market to a range of otherwise well qualified aspirational Australians struggling with the deposit gap problem."
Deploying Data and AI to reduce property, customer and market risk
FrontYa deploys data and advanced AI algorithms to both pre-qualify its customers and then vet their property choices before purchase. Its investment strategy is founded on rigorous analytics taking in over two million data points reflecting property and bowing trends from the past 30 years.
The technology assesses the potential of both the property, targeting assets forecast to achieve 5.5% annual growth over time, and the risk profile of the customer and their loan serviceability today and in the future.
Its patent-pending algorithms are structured to manage through flat or declining markets, enabling FrontYa to navigate market shifts and mitigate risk.