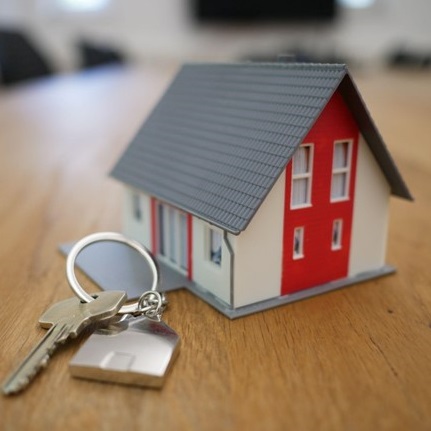 Aussies are refinancing bigger home loans in 2022 as interest rates, cost of living and inflation bite
The rush to refinance is well and truly underway in Australia, off the back of another +0.25 basis point increase seeing the cash rate target reaching 2.85% in November (and expected to rise further in 2023). Ahead of this week's RBA cash rate announcement, leading Australian home loans marketplace Joust.com.au has seen an increase in the size of home loans accessed for the purpose of refinancing on its platform.
Data from Joust's Live Auction service shows a +6.15% increase in the size of loans accessed nationwide in its 'Refinance' category for the month of October 2022 ($540,149), compared with the same month in 2021 ($508,838).
At the same time, Aussies are taking out smaller loans to buy homes. Perhaps unsurprisingly, Joust saw loan sizes accessed for the purpose of buying and building homes fall across the same period. Again, comparing October 2022 to October 2021, there was a -16.97% drop in the size of home loans accessed in Joust's 'Buy' category (falling from $725,586 to $602,430), as well as an -11.17% drop in loan size in the 'Build' (down from $767,243 to $681,538).
A desire from Australians to refinance larger loans also comes after a September quarter that saw a 7.3% increase in the ABS Consumer Price Index. Meanwhile, CoreLogic data for October revealed a year-on-year decline in national home values of -3.1% annually in the combined capital cities market, with sales volumes down -9.3% nationally in the 12 months to October (compared to the previous year).
Joust CEO Carl Hammerschmidt said there are now clear signs that many borrowers were initially unprepared for this year's rapid rate hikes. "The increase in people  across most states looking to refinance larger home loans shows that those who got into the market during record low interest rates are now finding themselves over-extended. So while loan sizes for the purpose of buying and building fall, we've seen people with larger loans looking on Joust for a better deal as not only mortgage repayments spike, but so do things like groceries, petrols and other day-to-day expenses."
Comparing data across Australian states, loan sizes for refinancing accessed through Joust saw the biggest jump in South Australia, where there was a significant +40.70% increase for the month of October up from the same month in 2021. This was followed by the ACT which saw a +20.82% increase in loan size, while NSW had a +13.00% increase. Over the same period loan sizes for the purpose of refinancing in Victoria felt a slight drop of -1.12% and in Queensland fell -7.20%.
Hammerschmidt added, "These trends are expected to continue into the new year. With many economists predicting rates are likely to reach the mid 3% range by early 2023, what's important for all mortgage holders to keep in mind at the moment is that it's not too late to find a better deal. The positive side of rising rates is that lenders are being forced to compete for not only new business but to keep existing business as well, it's important to look at your refinancing options as soon as you can."