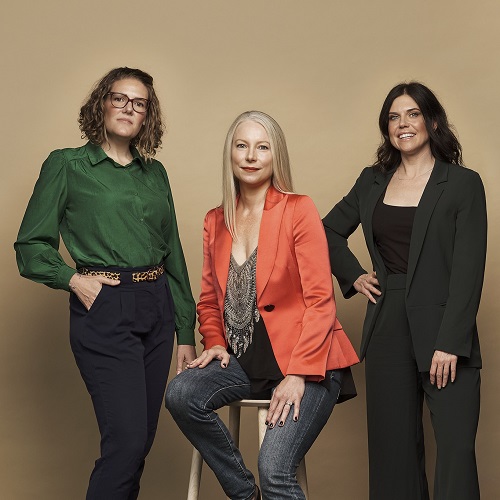 Unprecedented demand for urban analytics demonstrates the value of Neighbourlytics' social data to build thriving communities
Melbourne-based urban analytics platform Neighbourlytics is transforming the way property developers understand property data and make forecasts by looking at the way real people use the built environment.
The multiple award-winning urbantech platform provides unique social and behavioural insights plus benchmarking data to deliver a better return on investment for property developments, capital projects and placemaking activities in Australia and globally.
As a result, property developers sell faster and get the tenancy mix right to inform strategies for liveable neighbourhoods that deliver up to 300% higher visitation. The platform's simple analytics accelerate project research up to 10x faster than traditional methods.
Some 80% of Tier 1 property developers across Australia are now using Neighbourlytics, which has doubled in 2022.
Neighbourlytics' Co-Founder & Co-CEO Jessica Christiansen-Franks said, "Life has changed a lot in the last couple of years and, as a result, there's currently demand for lifestyle and behavioural data like never before. It's no longer valid to look back at five-year-old census data, or rely on gut feeling, to understand what people want in an office building or shopping mall or how they look after their health and wellbeing. Behavioural big data is the missing piece of the intelligence puzzle for our customers."
From the beginning, Neighbourlytics has believed that by understanding lifestyle it is possible to create better places. Now the platform's insights have been used by over 100 leading property developers in 12 countries.
This year, Neighbourlytics has been leveraged to plan the legacy of the infrastructure of the FIFA World Cup Qatar, ensuring that the stadiums and precincts that were built to host this major world event can become a smart and sustainable community in the years after.
Closer to home, Neighbourlytics has helped greenfield developers like Lendlease become the fastest selling development in the corridor by informing a public space strategy based on what customers need.
Neighbourlytics goes beyond traditional data sets to tap into the digital footprints people leave behind every day about what they love and value through aggregated and anonymised mobile phone location data, public social media, ratings and reviews, and crowd-sourced map data.
Unlike standard real estate data such as physical distances, square metres and capacity, insights from Neighbourlytics focus on how people use the built environment and the enjoyment and amenity they derive.
These social insights support property developers and governments to de-risk capital projects by making consumer-centric decisions based on what is actually happening in the environment, benchmarked against other popular locations, to ensure the amenities built will attract people and deliver a significant return on investment.
Neighbourlytics' Co-Founder & Co-CEO Lucinda Hartley said, "Over the past four years our analytics have been leveraged to inform over $4.86 billion in asset management decisions. This shows a growing maturity of the industry to prioritise leaving a legacy of great people places, not just buildings."
To accelerate this growth trajectory, Neighbourlytics has closed a Pre-Series A round of $1.3 million.
The round was led by ALIAVIA Ventures, the California based venture capital firm focused on early stage investing in US and Australian based female founders building world-changing enterprise and consumer tech companies.
LaunchVic's Alice Anderson Fund, the angel sidecar fund that co-invests in women-led startups, has also come in on the raise.
The current round brings the total amount of capital raised to date by Neighbourlytics to $3.5 million with existing investors including Trawalla Group, Myer Foundation, Scale Investors and Portable following on their investments.
The investment proceeds will fund new hires in product development and sales & marketing, enhanced automation processes and advanced analytics models including a deeper evolution of metrics that capture social sustainability.
"This capital raise is a launchpad as we lay the foundations for global expansion. It's recognition of the maturing of Neighbourlytics as a business and the evolution of the real estate industry as a whole. We're excited to partner with a team of extraordinary investors as we continue to help our clients make better decisions that improve return on investment and community outcomes," explained Hartley.
Marisa Warren, Co-Founder and General Partner at ALIAVIA Ventures said, "We are super excited to lead the investment in Neighbourlytics to help accelerate global growth. We believe Neighbourlytics offers a new paradigm for the real estate and asset management industry by taking a real-time data-driven approach to property development and sustainability."
LaunchVic CEO Dr Kate Cornick said, "LaunchVic are thrilled to join ALIAVIA Ventures, Trawalla Group, Myer Foundation, Scale Investors and Portable in backing Neighbourlytics in their next phase of growth. We share a mission to elevate women-led startups and ensure incredible founders like Jessica and Lucinda can access the capital they need to grow and create jobs."