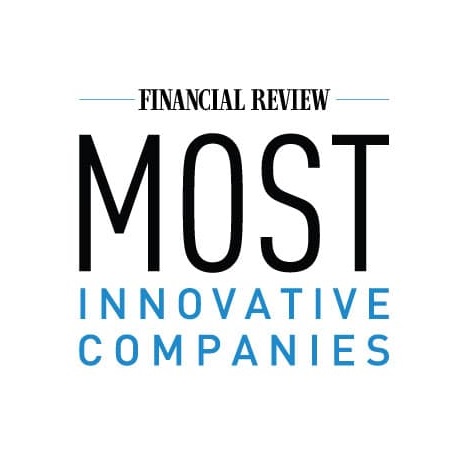 Aussie start-up canibuild earns a spot on the 2022 AFR Boss Most Innovative Companies List
The platform ranked second in the Property, Construction & Transport category.
Residential construction app canibuild ranked second in the Property, Construction & Transport category on the AFR BOSS Most Innovative Companies List this year.
The prestigious annual list, published by The Australian Financial Review's BOSS, is based on a rigorous assessment process managed by Australia's leading behavioural science consultancy, Inventium, in conjunction with a panel of industry expert judges.
The assessment is based on Inventium's Innovation Framework, which comprises the nine elements science has shown to drive innovation. The assessment also judges the organisation's top innovation from the previous two years. Specifically, the judges look at how valuable the problem is that the innovation is solving, the quality and uniqueness of the solution, and the level of impact that the innovation has had.
canibuild scored high for innovation climate, innovation resourcing, and innovation communication. The team were awarded for prioritising the critical components that help innovation thrive, supporting their practices through the ideal amount of resources and finally, effectively communicating on how each team member can get involved.
Founder and CEO, Timothy Cocaro, said of the achievement, "It is with great excitement that I share canibuild's latest achievement – earning second place on the 2022 AFR BOSS Most Innovative Companies List as one of the most innovative organisations in the Property, Construction & Transport industries."
"Our placement is testament to the genuine, positive impact that our platform is having on those working in the construction industry across Australia and New Zealand. From the very beginning, the goal was to fix the pain points of the residential construction industry by developing a platform to replace outdated practices, resulting in a phenomenal uptake across the home, pool, shed and granny flat industries. We are incredibly proud of how far canibuild has come in two years and the impact the platform has had on the many organisations, large and small, that use canibuild daily to site and sell their builds," he continued.
Since launching in 2020, canibuild has revolutionised the way in which residential construction sites are sold. The true impact of the platform has been recognised by some of Australia's leading home builders, with 45 percent of the top 100 being subscribers of the platform. canibuild now has between 3,500 and 4,500 sittings per day, with more than 3,300 users across Australia, New Zealand and United States.