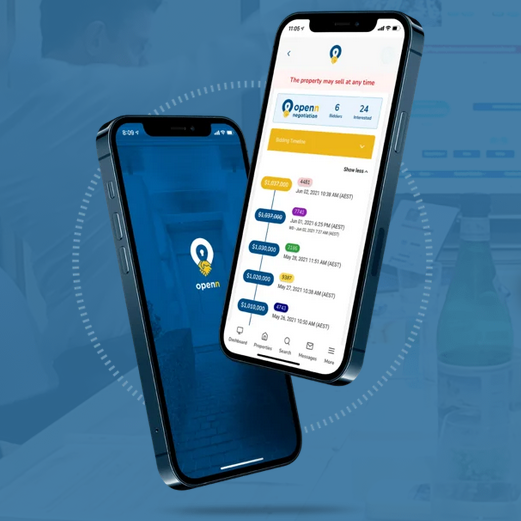 Openn integrates with leading North American proptech Lone Wolf Technologies
Australian-listed property technology company Openn Negotiation has announced that it has secured (through its subsidiary, Openn North America, Inc.) a licence from leading North American real estate software solutions group, Lone Wolf Technologies, that will enable integration between Openn's real estate transaction platform with Lone Wolf's transaction management solution, Lone Wolf Transactions, the solution that powers CREA WEBForms®.
Lone Wolf is a technology provider with nearly 35 years of experience in the North American real estate industry. It is the leader in North American residential real estate software, currently servicing over 1.4 million real estate professionals across Canada and the US. With cloud solutions for real estate agents, brokers, franchises, Multiple Listing Service® Systems (MLS® Systems) and associations, Lone Wolf provides the real estate industry with a full suite of solutions, from transactions and digital signature to back-office administration, analytics and marketing.
Transactions is a digital real estate transaction management and productivity suite of software solutions developed by Lone Wolf that is utilised by a substantial portion of Canadian real estate agents and brokerages, delivering a seamless end-to-end solution that encompasses two-way transaction-to-accounting integrations.
Under the Licence, Openn has been granted the right to use Lone Wolf's application programming interface (or API) to facilitate integration between the Openn Platform and the Transactions suite in Canada. This API integration will allow relevant transaction data created in Transactions to flow to and from the Openn Platform, providing a seamless workflow for agents. Lone Wolf will provide technology integration and product marketing assistance for the Openn Platform.
The objective of this process is to allow agents to streamline their workflows between the two systems and focus on value-adding marketing and relationship-building activities. When combined with the REALTOR.ca integration, it is anticipated that this will establish Canada as one of the world's most sophisticated, efficient and transparent real estate marketplaces.
Lone Wolf Chief of Staff, Jake Hamilton commented, "Lone Wolf is on a mission to simplify real estate for all. In this industry, that's not possible without collaboration. We're committed to partnering with other tech leaders across the world to enhance the experience for our customers and their buyers and sellers. Together, Lone Wolf Transactions and Openn can elevate the agent experience and enhance transparency for their buyers and sellers."
Openn's agreement with Lone Wolf delivers on the company's stated corporate objective to focus on strategic partnerships which utilise established, low-capital pathways to market for its highly valuable products whilst building on an already well-established Australia/New Zealand market presence.
Openn Negotiation Managing Director Peter Gibbons commented, "The integration of Openn into Lone Wolf's Transactions (TransactionDesk Edition) provides us with an efficient path to market in Canada and will dramatically improve the experience for our agent customers.
"The timing of this significant collaboration couldn't be better, especially with the imminent rollout of the Trust in Real Estate Service's Act (TRESA) in Ontario Province, Canada's largest real estate market, scheduled for December 1st this year. Openn streamlines compliance with this upcoming legislation, and our partnership with Lone Wolf further enhances that ease of compliance.
"Lone Wolf is a market leader in real estate software, and this deal delivers on our goal to partner with established players in the North American market to generate revenue from our products rapidly and with minimal capital outlay.
"Canadian policy makers have been vocal in their desire to improve transparency in their property market.
"Canada's 160,000 real estate agents will now not only have access to our market-leading software but also the added benefit of a seamless end-to-end workflow via this important partnership with Lone Wolf. We're breaking down the barriers to crack the Canadian real estate market and improve outcomes for all industry participants."
The Licence will operate for an initial term of 1 year, with the ability to roll over into successive 1-year terms unless either party elects not to renew.
The Licence otherwise contains terms which are customary for an agreement of that nature.