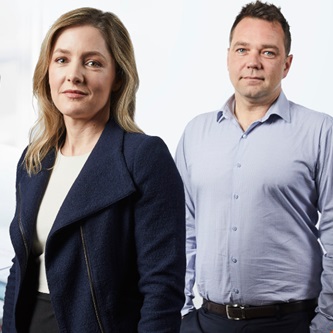 Trendspek to go global after successful $6.3 million Series A raise
Australian real asset modelling innovator, Trendspek, has announced the successful completion of its Series A round, raising $6.3 million, led by leading real asset technology investment house, Taronga Ventures.
Trendspek's product, Precision Asset Intelligence ("PAI"), provides asset management software for the property, energy and infrastructure sectors, including the creation of 3D digital models of real assets.
"The problem of deteriorating infrastructure and the increased risks and cost of managing these assets is one that is felt globally and is the driver behind a Digital Twin market tipped to reach over USD $73 Billion by 2027, said Derek Feebrey, Trendspek CEO. "Trendspek is working with asset owners across property and infrastructure to provide certainty and control in this challenging environment"
Trendspek first launched its PAI software in 2019, complete with interactive 3D models featuring detail down to 1mm. Their platform is ISO27001 security certified and enables in-model annotation, markup and measurement, dynamic reporting and real-time collaboration between stakeholders anywhere in the world. Reports are delivered through global partners from leading brands in facilities management, engineering and insurance, to help owners optimise the way they prioritise and mitigate asset risk.
In addition to new investor, Taronga Ventures, Trendspek has welcomed a strategic investment from the venture arm of Australia's largest insurer, IAG, confirming its growing importance as a critical tool in risk management for the real asset owners.
"We have incredibly strong alignment with both of these investors," Feebrey said. "Like Trendspek, Taronga Ventures prioritises a robust ESG approach to support its partners across different real asset sectors. Through Taronga's early introductions to their partners, such as PGIM Real Estate and CBRE, Trendspek has been able to successfully deliver projects and build major customer relationships."
The proceeds of the raise will be used to grow the Trendspek team to accelerate product development, expand its global reach, and continue to offer a high-level of expert support to customers The new features will further cement Precision Asset Intelligence software as the gold standard in asset management.
"We have followed Trendspek for some time as an early participant in our RealTechX innovation program and are delighted to see the rapid growth of the company, especially with so many of our institutional partners now utilising their product. In addition to asset management, we are also seeing groups like PGIM Real Estate use Trendspek as a part of their due diligence process for new acquisitions. Trendspek is changing how asset owners approach risk assessment and asset management, and we are pleased to support the team to make Precision Asset Intelligence a core component across global assets," said Jonathan Hannam, Co-founder and Managing Partner, Taronga Ventures.
Scott Gunther, General Partner at IAG Firemark Ventures said, "We have been very excited about the technology and business opportunity from Trendspek's Precision Asset Intelligence software. Trendspek were part of the 2022 Firemark Accelerator Program, which helped identify how we could work together to transform how we deliver insurance by giving property infrastructure owners deeper understanding of asset risk. We believe our investment in Trendspek, alongside our other key investments in the computer vision & imagery space, will provide better risk assessments, enable proactive and targeted maintenance, and improve the claims experience for IAG's commercial customers."