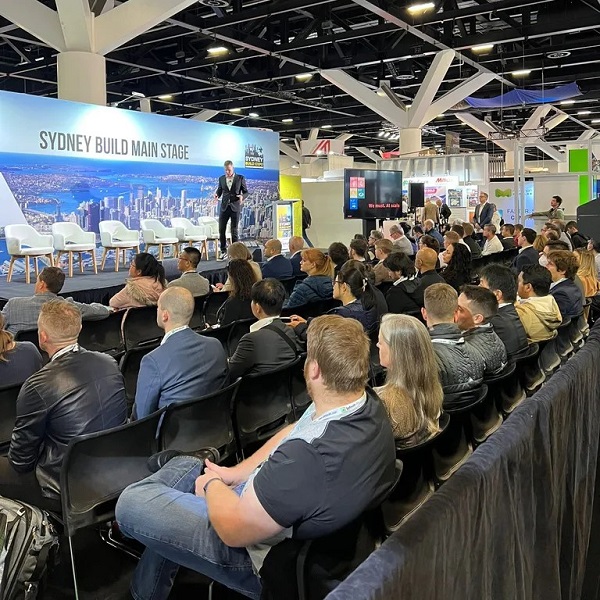 Sydney Build Expo confirms Climate Resilience and Sustainability stages at March 2023 event
Sydney Build Expo has confirmed that Climate Resilience and Sustainability will both be key themes for next year's event set to take place at the ICC Darling Harbour on Monday 6th and Tuesday 7th March 2023.
In addition to seven other event stages, there will be a stage dedicated to Climate Resilience & Safety and a separate stage focused solely on Sustainability.
"The effects of climate change have never been more pronounced, with flash floods and fires being just a small part of the long-term issues facing Australia and the world," said James McKenzie, Director for Sydney Build Expo. "There is a huge push within the real estate industry to adapt and focus on more sustainable ways of building and also to mitigate the increasing risk of adverse events," he continued.
"Where and how to build safe and sustainable communities with the right buildings and infrastructure are important questions for government and industry.  Our event will bring thousands of stakeholders together to learn, connect and be inspired to address these challenges," Mr McKenzie said.
The Climate Resilience & Safety stage is free for all to attend and will address topics such as fire, flooding, earthquake, and natural disasters safety, building resilience to extreme weather conditions, quality assurance and defects.
Alison Scotland, Executive Director, Australian Sustainable Built Environment Council (ASBEC), will speak on a panel on decarbonising concrete. "ASBEC is committed to a vision of more sustainable, productive and resilient buildings, communities and cities," she said. "It's important to come together at events like Sydney Build Expo to discover solutions that enhance the built environment."
The Sustainability stage will address topics such as the circular economy, net zero, embodied carbon management, regenerative design, renewable energy, building life cycles and ESG sustainability.
Jorge Chapa, Head of Market Transformation at Green Building Council of Australia (GBCA), will speak on a panel on ESG sustainability. "GBCA wants to accelerate the transformation of Australia's built environment into one that is healthy, liveable, productive, resilient and sustainable," he said. "I'm looking forward to discussing how we can all work together on the pathway to net zero."
Sydney Build Expo is a two-day event, with associated networking and CPD activities, attended by 10,000+ contractors, architects, engineers, home builders, property developers, industry associations, government, and construction professionals.
Spanning four exhibition halls at the ICC Darling Harbour, there will be 500+ exhibitors and 400+ speakers, many with a strong focus on construction solutions, emerging technology, and digital innovation.
Additional stages will cover Architecture & Design, Infrastructure, The Future of Construction, Digital Construction, Skills & Wellbeing and Diversity & Inclusion.  There will also be a Main Stage.