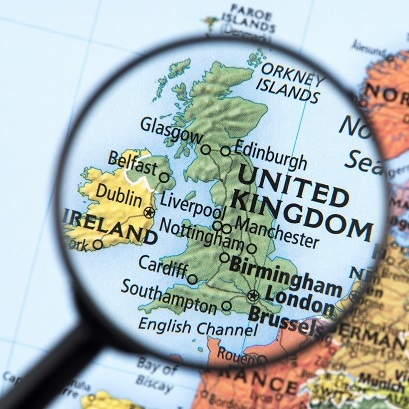 Reapit's AgentPoint product launches in the UK
Following Reapit's acquisition in March 2021 of AgentPoint – the largest provider of estate agency websites and lead generation technology to Australia's approximate $8.1 trillion residential housing market – Reapit is pleased to announce that AgentPoint services are now available for estate agencies in the UK.
AgentPoint builds websites for leading estate agency brands from small and medium-sized businesses to large-scale enterprises, helping them to generate more business and meet the needs specific to their service offering. Websites built by AgentPoint are easy to use and update, and purpose built to generate and convert estate agency leads.
AgentPoint's new service is available to all UK estate agencies irrespective of whether they are users of Reapit's AgencyCloud CRM. However, there are several advantages available for Reapit customers thanks to Reapit's AppMarket that lets customers extend their AgentPoint website's functionality with ready-to-install apps that can help to retain, engage, and personalise every customer interaction across their website, email, mobile, social, and advertising. In addition to website functionality and digital engagement, full integration between AgentPoint and apps available on Reapit's AppMarket ensures two-way syncing of data to put the customer's AgencyCloud CRM at the centre of a PropTech ecosystem.
The launch of AgentPoint in the UK is indicative of Reapit's commitment to expand the global availability of the company's products and services across a single, secure, and scalable platform; making best-in-class solutions accessible to those customers seeking to gain a competitive advantage through the use of the latest and most advanced PropTech solutions on the market today.
With the AgentPoint website product added to the overall Reapit UK offer, and now available via its AppMarket, Reapit has expanded beyond being just a CRM provider to become a complete digital platform provider for estate agencies. Reapit's AppMarket gives estate agencies access to all the PropTech they need to deliver a connected customer journey and experience, all in one place from within the Reapit ecosystem.
Mark Armstrong, Group Chief Executive Officer, Reapit, commented, "I am very pleased that we are able to announce the availability of our AgentPoint website product in the UK estate agency marketplace. Aside from the services and benefits it brings to estate agencies in the UK, it is an important part of the next chapter in Reapit's global strategy. Our vision is to provide a single, extensible platform for our customers and the launch of AgentPoint in the UK shows we are delivering on our promise to expand the global reach of our products and services to estate agencies and property professionals worldwide. There's a lot more to come, and I believe agencies will be very excited to find out more about what our platform will be able to help them achieve."
Dawson Scott, Group Chief Product and Technology Officer, Reapit, said, "AgentPoint will greatly enhance Reapit's domestic product portfolio by delivering a leading website solution from a team that is incredibly experienced in estate agency CRM integration, having delivered more than 2,000 estate agency websites."
Scott added, "A key benefit of this service is that our AgentPoint website product is CRM agnostic, so you don't have to be a Reapit customer to benefit, though of course there are advantages available only to customers in our ecosystem, such as greater integration with Reapit's AgencyCloud CRM as well helping our customers to innovate even faster using the many ready-to-install apps available via the Reapit AppMarket."