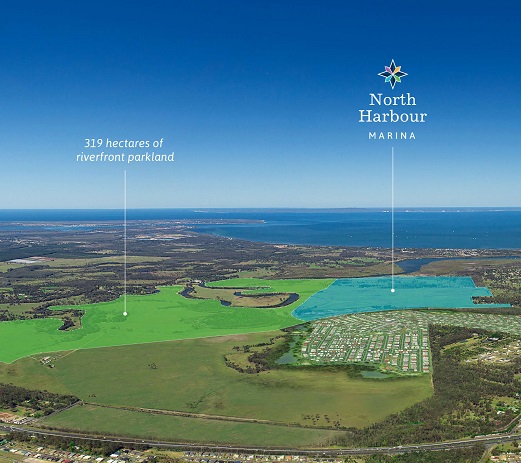 Queensland families set to Catapult their way into house & land with Coposit
Catapult Homes are the first to offer a house and land opportunity in Queensland via Coposit, the Australian platform that's disrupted the off-the-plan property industry.
Catapult Homes are the first builder/developer in Queensland to recognise the importance of helping low deposit buyers and investors realise their home ownership dreams sooner. By allowing buyers to purchase a property with just $10,000 deposit, Coposit's revolutionary property-buying platform has seen enormous uptake from first home buyers, investors and downsizers across the country.
It's no secret that the great Australian dream of home ownership is passing so many Aussies by. It has never been harder for first home buyers to get into the property market.
The good news is that with Coposit, buyers can kick the first goal now and keep kicking them all the way into their home. They fast-track ownership by allowing buyers to own an off-the-plan property for just $10,000 and pay the deposit in interest-free instalments.
With the first deposit and with no fees at all to pay, buyers can secure a property with Coposit, then pay down the deposit in weekly instalments, (called "coposits") until it's built. Chris Ferris, CEO of Coposit, said, "Being able to offer Australian property buyers house and land for the very first time in Queensland, with as little as $10,000, is quite the achievement. We hope to offer many more house and land projects in the sunshine state as 2023 continues."
Catapult Homes Director of Project Sales, Tim Fowler, welcomed the partnership, saying, "We're thrilled to be working with Coposit on making our exceptional house and land offerings available to a whole new range of buyers."
The first of Catapult's projects on offer through Coposit is North Harbour, an award-winning residential development located in the fast-growing suburb of Burpengary East in the Moreton Bay region.
This unique development has received accreditation for its environmental sustainability and is situated along 9km of the picturesque Caboolture River, providing a breathtaking natural setting for residents to relish.
The North Harbour development is currently home to a flourishing community of 1,400 families, some of whom have resided in the greater Moreton Bay area for generations.
It's no secret that the Queensland property market is in a heightened state right now. The latest South-East Queensland Market Update by industry experts RPM Group shows that housing supply remains a challenge for the region, despite construction in the state approaching record levels. There was a total of just 17,583 lots registered in 2022, well below the 10-year average of 22,517.
"With the cash rate continually rising for property buyers and reducing their borrowing capacity, in particular for house and land purchasers in South-East Queensland, the market is a challenging place. We want to give home buyers every possible advantage to overcome these rate rises," said Mr. Fowler.
An example of the impact that the RBA's cash rate rises have had and will continue to have on households is concerning.
North Harbour is a standout estate in the region due to its ideal ratio of 90% owner-occupiers to 10% investors. With an incredibly low vacancy rate of only 0.3%, you can expect a return of nearly 5% from day one. All buyers will benefit from the thoughtfully chosen inclusions, all combined they offer a contemporary and enduring style of living.
Notably, Catapult Homes is offering to match the Coposit $10,000 minimum deposit requirement, with a 'price lock' to 2024, meaning buyers can rest assured that their sale price is locked in once they sign their contract. This gives buyers the opportunity to spend on upgrades or a whitegoods package of their choice, to the value of $10,000.
In the coming months, Catapult Homes will also extend their offer at three other Queensland developments in Deception Bay, Toowoomba and Heathwood.
Don't miss out on the chance to live in one of the most sought-after communities in the northern corridor between Brisbane and the Sunshine Coast.