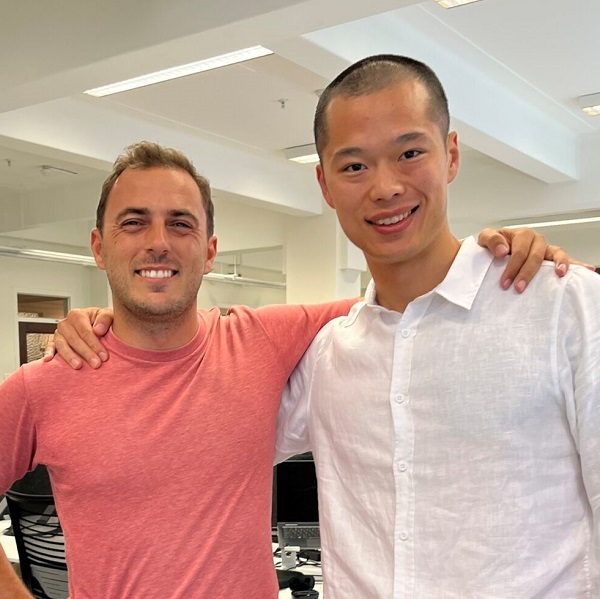 PropHero boosts Operations hiring Ping Du from McKinsey
PropHero
has recruited Ping Du into the newly created role of Head of Operations.
Du joins the growing team at PropHero from McKinsey where he worked with PropHero Co-Founder Mickael Roger.
Speaking about the move, Du said, "I'm excited to join the team of PropHeroes!  I can't wait to reinvent property investing by bringing simplicity, transparency and a data-led approach to help clients create sustainable wealth over the long-term."
PropHero
is an online buyer's agent that uses data, AI and a vetted professional network to help clients find, buy and manage the best investment properties, coordinated digitally from the platform.
Du will be based in PropHero's Sydney offices, located in the Sydney Startup Hub, where he will work closely with the Co-Founders Pablo Gil Brusola and Mickael Roger.
(Photo L-R:  Mickael Roger and Ping Du)