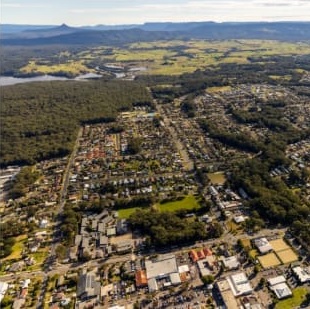 Perfect Timing: See the 12 locations ideal for downsizing
Property Credit unveils a compelling report spotlighting 12 picturesque locations across Australia, now emerging as buyers' markets, and particularly enticing for down-sizers. This report meticulously navigates through the current real estate landscape, presenting a curated list of regions that not only promise a serene lifestyle but also a prudent financial step towards a plush retirement.
Giordano Stepancic, CEO of Property Credit, elucidated, "Down-sizing is not merely about moving to a smaller home; it's a significant strategy to bolster superannuation, preparing for a luxurious retirement. Especially when done in well-selected lifestyle locations, the financial prudence intertwined with the promise of a serene lifestyle is a proposition too attractive to overlook."
The past 24 months have seen a whirlwind of change in many markets, with listings volumes once plummeting to as low as 15% of current figures and inventory levels hitting record lows. This scenario posed a challenge, making selection limited and propelling prices much higher than anticipated. However, the tide has turned, revealing markets now brimming with choice and softer price tags.
Stepancic remarked, "The real estate landscape has undergone a dynamic shift over the last 24 months. What was once a sellers' market with limited choice and escalating prices, has gracefully evolved into a domain ripe with opportunities for discerning buyers."
The current market conditions in these idyllic locations have become significantly favourable for astute buyers and down-sizers. The blend of beauty, value, and the softened market conditions are concocting a perfect scenario for those eyeing a tranquil yet smart property transition.
He further added, "This newfound market softness is a boon for astute buyers and down-sizers. Those who appreciate the intrinsic value and beauty of these locations are now in a vantage point to seize a piece of serenity, whilst making a sagacious financial move."
This meticulous report is now accessible on Property Credit's platform, poised to be an invaluable resource for down-sizers contemplating a tranquil yet financially wise property venture amidst the current market softness.