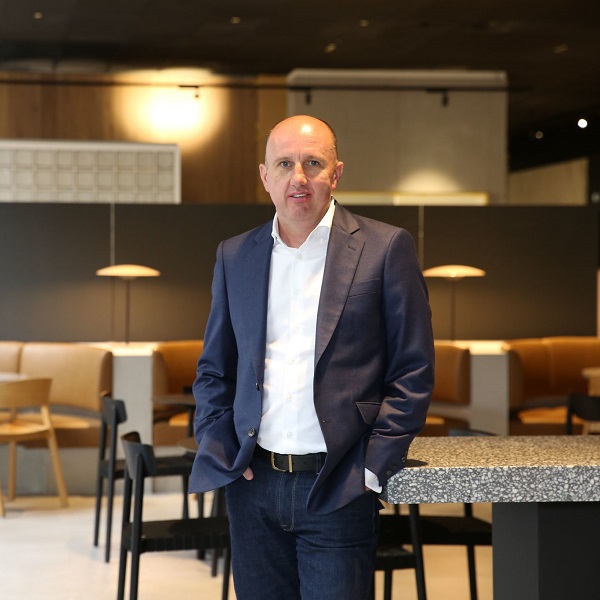 Non-bank lender Bridgit appoints Stephen Doyle as Head of Distribution
Tech-driven, non-bank lender Bridgit, which is revolutionising property lending via bridging loans to enable homeowners to 'buy now and sell later', has appointed financial services and aggregator expert Stephen Doyle as its new Head of Distribution.
Stephen has more than 25 years' experience in the financial services industry, of which 20 years were directly in aggregators, which has contributed to his track record for accelerating company growth.
Most recently, Stephen was the Director of Growth for Australasia's biggest aggregator, Loan Market Group. Within just over two years, Stephen led a team that grew the broker channel by 50 per cent, cementing key elements of recruitment and team management.
Prior to this, Stephen was National Sales Manager at NAB where he was responsible for a national channel of 4500 brokers for an insurance product. He then became State Director (NSW/ACT) at the Australian Finance Group (AFG), where he impressively quadrupled property settlements from $3 billion to $12 billion per annum.
In Stephen's new role at Bridgit, he will be responsible for building the business development management team across Australia, with a focus on strengthening the Bridgit broker offering and drawing on his past experience and expertise to engage aggregators.
Stephen Doyle said, "I am excited to be joining Bridgit at this pivotal growth stage of the business. There is a huge opportunity for Bridgit to revolutionise bridging finance with their simple, tech-driven solution for customers and to help mortgage brokers provide clients with an option so they can secure their next home before selling their existing property. Previously there was a huge gap in this market, which Bridgit is now fulfilling.
"I look forward to building relationships with my new colleagues and fostering those with my fellow industry professionals, and channelling my previous skills working with brokers and aggregators to further propel Bridgit."
Aaron Bassin, CEO and Co-Founder of Bridgit, said, "We are thrilled to welcome Stephen to the Bridgit team. His previous extensive experience and his expertise in building relationships and teams will be a great asset to the next stage of growth for the company."
Stephen joins the emerging non-bank lender just over a year after its establishment. Since it launched in 2021, Bridgit has raised nearly $113 million in capital and processed more than $1 billion in loan applications.