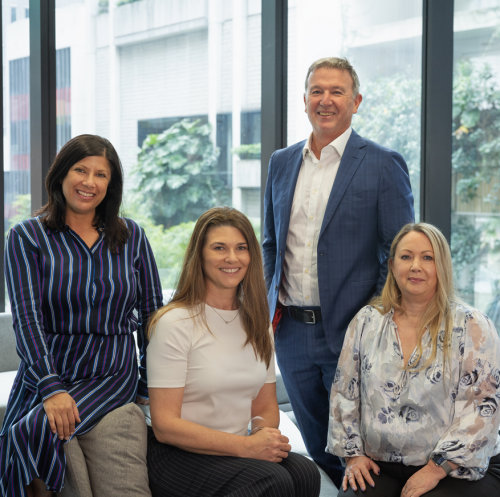 MRI Software appoints new executives to APAC team
MRI Software, a global leader in PropTech solutions, has announced the appointment of three highly accomplished executives to its Asia Pacific (APAC) team: Nadya Corne, Nikki Steadman, and Gwen Dagg.
Nadya Corne will serve as Vice President of Talent Management for Asia Pacific after previous roles at Morgan Stanley, BT/Westpac, and IBM. Nikki Steadman and Gwen Dagg, both formerly of Loci Solutions, bring over 20 years each of experience to their roles as Senior Director and Director of APAC Professional Services and Support for MRI @Work, respectively.
The hires align with the CEO Action for Diversity & Inclusion (TM) pledge taken by MRI's Chief Executive Officer Patrick Ghilani, announced earlier this year. Along with the CEOs of 2,000 other organisations, MRI committed globally to cultivating workplaces where diverse perspectives and experiences are welcomed, respected and actively advocated.
MRI's Asia Pacific business, headquartered in Sydney, has already achieved balanced gender representation from entry and non-management to manager level. At executive management level, female representation at MRI has increased by 52% so far this year to be above the Australian average of 32% reported by the Australian Government's Workplace Gender Equality Agency (WGEA).
David Bowie, Senior Vice President and Managing Director for MRI Software in Asia Pacific, said, "There's more to be done" and is committed to growing a culture of inclusion and wellbeing in the Asia Pacific business for which he is responsible at MRI Software.
"Our industry needs more diversity and we're pleased to have a culture and vision of excellence that attracts such a high calibre of professionals like Nadya, Nikki and Gwen to our leadership ranks. I strongly believe there are better business outcomes when an organisation embraces diversity, and I'm very open to sharing research alongside our own experiences to encourage others toward gender parity. As HR leader, Nadya will be proactively directing our DEI efforts including a strategic focus on balanced gender representation at all levels of our business," Bowie added.
Nadya Corne, incoming Vice President of Talent Management, APAC, said, "Being part of a business that prioritises people and culture makes my role as APAC Talent Management leader even more rewarding. From a DEI perspective, MRI Asia Pacific is already on the right path with a strategic and intentional focus on gender representation. Through internal succession planning and external recruitment, I'm confident we'll close remaining gaps.
"We look forward to rolling out education and training around the Australian Government's Respect at Work legislation which comes into force from December. Together with ongoing professional development, peer networking and mentoring, we hope to set a positive example to our industry as a place of personal safety and professional success for everyone here at MRI," Nadya said.
Carol Lewis, MRI's Global Vice President of DEI, said, "We are dedicated to transforming lives. Making sure we're listening to the voices of every community and leveraging their insights to create a better working environment – as well as products and services that resonate across more audiences – is crucial to helping us sustain a diverse and inclusive business that reflects the communities we serve. We're invested in DEI because this is what connects the world—where people live, work and play— in a more meaningful way."