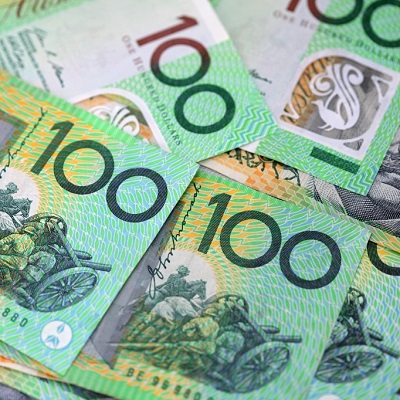 Managed App raises $5.3 million, looks to double users in a year
Managed App, an end-to-end payment gateway and management platform for the property management industry, has raised $5.3 million and appointed Co-Founder Nick Bouris as CEO.
The round was led by REA Group and Momentum Markets. The funds will be used to grow Managed App's sales, marketing and development team, as it looks to double users over the next 12 months.
Founded in 2017 by Nick Bouris and Thom Richards, Managed App is the first and only automated payment platform for property management.
Managed App eliminates the need for trust accounts and complicated trust accounting. The platform automates payments between landlords, trades and tenants empowering property managers to spend more time servicing clients and growing the business.
Recently surpassing over $1 billion in transactions on its platform, Managed App now has 58,000 users, including 18,500 owners, 23,000 tenants and 5,500 tradespeople.
The company recently became the preferred technology partner for real estate giant Century 21, which has helped Managed App land agency customers in every state and territory of Australia.
Incoming CEO of Managed App Nick Bouris said, "These funds come at a crucial time for the business. We now have the partnerships in place to really scale our offering and meaningfully change the entire property management sector for the better."
"Property managers spend hours every day punching in payments between landlords, tenants, creditors and trades. Managed App removes this process entirely. This automation also removes any risk of theft and fraud from trust accounts."
"We're building an ecosystem of agencies, tenants, owners and trades. We've steadily grown our presence among trades, as our marketplace jobs sees them paid immediately due to our integration with Australia's New Payments Platform (NPP). With interest rates on the rise, we suspect that the immediacy of payments through the platform will also be very appealing for owners' cash flow.
"The next phase of our growth involves us creating more value for our users by expanding into other real estate adjacent services such as lending, insurance in addition to other unique features targeted at trades."
The first example of this is an unsecured lending partnership recently formed with cash flow solutions provider, Possibl – a new unsecured lender backed by Telstra Chairman, John Mullen.
Commenting on the round, REA Group Chief Customer Officer, Kul Singh said, "Managed App's strategy to enhance the work of agencies rather than completely disrupt the sector is an approach we're very aligned with. Partnering with the industry is a key part of the company's success to date, and the growth is a testament to this. We are excited to be a part of the Managed App journey, and eager to support the company's initiatives."
Alex Whitlock, Director, Momentum Markets added, "There is huge demand for Managed App and the latest round of funding will ensure that the business can scale up rapidly to meet the needs of the real estate industry. This is a unique platform. It dramatically improves efficiencies through automation while driving new revenue streams and greater profitability for its clients, and that's why it is the preferred technology for growth agencies."