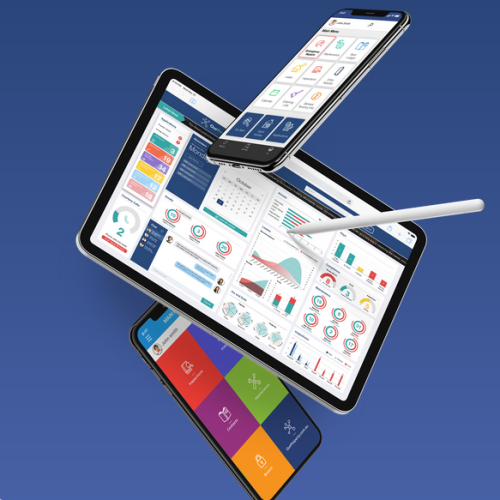 Leading aussie fintech/proptech platform OurProperty surpasses $2billion in processed payments
OurProperty, a fintech/proptech platform based in Queensland, has surpassed $2 billion in processed payments. Originally an automation platform for rental property maintenance workflows, OurProperty has evolved into a sophisticated management platform for the real estate agency sector with automated workflow-based components for every area of the property management life cycle, including an integrated payments platform
What sets OurProperty apart in the fintech space is its commitment to working within the regulated framework that controls the industry, rather than fighting against it. This approach ensures compliance with existing regulatory frameworks in the highly regulated real estate industry, providing better solutions for all participants.
"We're fortunate to have many of the largest property managers in the country on our platform and when we were debating the merits of various models we were speaking to those clients and the feedback was unanimous that any platform they used had to be considered compliant under the existing regulatory framework, they just weren't interested in fighting with the regulator," said COO Alexander Moore.
The upshot of this is that the platform is now licensed in each state that it operates, and all funds collected are settled into regulated Trust Accounts prior to being dispersed. Moore observed "This not only satisfies our regulatory obligations and those of our clients, but it means that all consumer funds are fully protected under each state's fidelity guarantee. As we passed the $2 billion mark in processed funds the advantages of this became very apparent."
To increase flexibility, OurProperty has expanded its payment methods for tenants, including unique wallets and third-party push payments (EFT) such as those from employers or charities. The company has also been accredited to accept Centrepay payments.
Moreover, OurProperty plans to be the 1st in market with processing of inward payments via the newly released 'Pay To' product within the NPP. As Moore explained "In property management it's critical to know when a rental payment is cleared, in traditional banking a direct debit is not considered as cleared funds for a minimum of 2 business days (one of our competitors takes 4 days), this makes the arrears process slow and easy to manipulate. With Pay To we will have 24/7 processing and an immediate clearance on the funds. Our AI driven automated arrears process already gives our clients the lowest arrears rates in the industry, but this will be the icing on the cake"
Moore says that the new process is relatively expensive but it's the platforms intention to absorb these costs within the current charging. "its such a ground breaking advance for our clients that we couldn't delay it while the NPP sorted out their cost base, we're confident that in time the charging will align to what we expect".
The company expects to add well over a billion dollars in processed transactions this financial year.