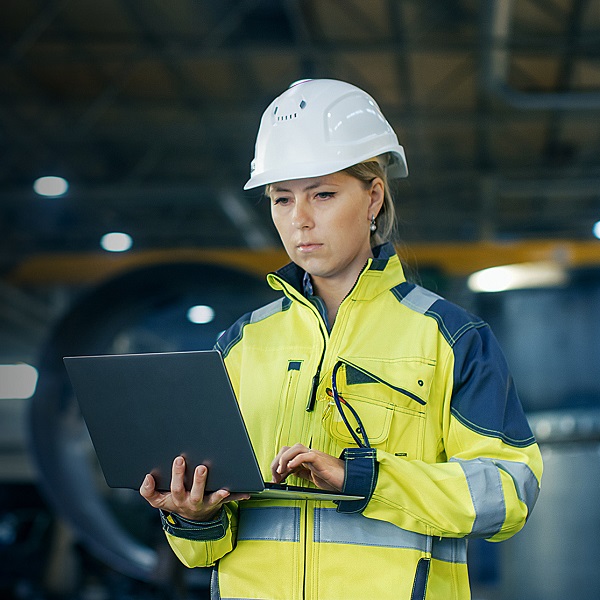 IPEX to tackle threat of insolvency in the construction sector
IPEX – the industry-leading payments platform that protects project funds and offers enhanced payment security to the construction industry – has set its sights on becoming the 'industry standard' in its mission to safeguard against the threat and damage of insolvency and non-payment in Australia's $360 billion construction industry.
Insolvency is higher in construction than in any other industry in Australia. According to data from the Australian Securities and Investments Commission (ASIC), 2,170 construction businesses went into administration in the 2022-23 financial year, 69% more than in 2021-22, and 20% more than the previous  high of 1,802 in 2013-14.
Already in the new financial year, 442 companies in the construction industry had entered external administration or had a controller appointed as of 13 August 2023. This a 49 per cent increase from the same period in the 2022-23 year.
Alongside Chris Strode, founder of fintech Invoice2go (which was sold in a deal worth $850 million in 2021) Jake Porteous founded IPEX. IPEX was born out of first-hand experience and a desire to overcome a deep-rooted, industry-wide trend of financial mismanagement and insolvency.
The IPEX framework ring fences funds intended for a specific project, ensuring that progress payments can be used only to pay approved subcontractors and suppliers linked to that project. IPEX also provides developers with visibility over who has been paid and when, without requiring builders to share commercially sensitive information. Through IPEX, developers, lenders, subcontractors and suppliers receive greater trust and security over funds, and greater protection against insolvency and non-payment.
IPEX also benefits builders too. IPEX strengthens the position of any financially secure builder, creating an environment in which many of the existing payment practices that put builders under significant financial stress are no longer required. This improves builder liquidity, from modified security requirements to provision of cash in advance for site establishment and certain supplier deposits.
"Insolvency and financial mismanagement is rife in the construction sector. I know this because I was one of the statistics," said Founder Jake Porteous. "I've seen first-hand the devastation insolvency causes not only for the entire industry, from lenders to developers, builders, suppliers and ultimately the subcontractors who all face varying degrees of financial strain. IPEX represents my desire to support and improve an industry I am passionate about reforming. Builders join the industry because they're passionate about, and skilled in, their trade. But when they're suddenly dealing with multi-million dollar projects, small problems escalate, arrears build and, without intention or unscrupulous behaviour, companies go under. We need industry-wide, attitudinal change. Without that, the issue worsens and the solution becomes more costly.
"Our vision is to become the industry standard for payments in construction and help protect Australia's construction future. We've assembled the smartest people within the industry, with a shared goal to develop a new benchmark level of financial trust. For so long, the issue has been considered too big to fix, but I envisage a future where IPEX is used on every development project nationwide, helping to drastically reduce cases of non-payment of subcontractors and suppliers, whilst increasing builder liquidity supporting overall project productivity in an industry that adds hundreds of billions to Australia's economy.
"We'll work closely with the entire ecosystem, from trade bodies and unions to governments and policymakers to improve trust and enact genuine positive change and support the entire supply chain. We're saying to developers and lenders: use IPEX on your next project to ensure your funds are delivered safely. We are saying to builders: IPEX is a great way to improve liquidity, deliver trust upstream to clients and financial institutions and downstream to subcontractors and suppliers. And we're saying to subcontractors: we know you're disproportionately affected by the impact of insolvency, and that's why we've created a platform that gives you more trust, transparency and security."
Currently, IPEX has over AUD$600 million in projects under management, on behalf of clients such as Winim, Spyre Group, Fortis, INGWE Capital, MAB, Kervale and Nash Management, with a positive intent pipeline of over AUD$3 billion over the next 12-24 months. Today, IPEX has over 1,000 users nationwide.
"I've spent a lifetime working in the technology sector, building solutions to solve industry problems," said Co-Founder Chris Strode. "Just as at Invoice2go I recognised the role technology could play in digitising invoices and allowing contractors and business owners to get paid faster, I see the same potential at IPEX. Insolvency is perhaps the biggest existential threat in the industry, but through our collective experience in both the construction and tech sectors, there's a fantastic opportunity to alleviate its impact, and build more trust and transparency.
"Collectively Jake, I and the entire team, are excited and humbled by the opportunity to solve an issue that the industry has for too long considered beyond repair. We've developed an industry-specific payment exchange platform that creates an invisible fence around each project and protects the stakeholders. Our growth to date has been incredible, and testament to our technology, passion and vision. The opportunity to build on that, and use technology to improve trust and security, is very exciting."
IPEX provides advanced payment security, full financial oversight and accountability, aids QBCC/BIF compliance, enables users to manage multiple projects from a single dashboard and, ultimately, increases sub-contractor, supplier, developer and builder confidence.