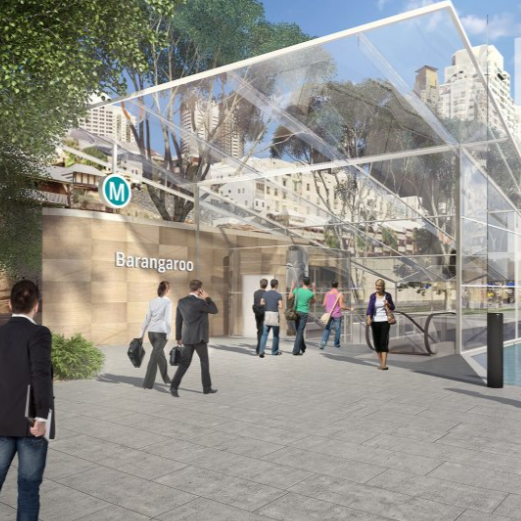 IIMBE working with BESIX Watpac on Construction of Sydney Metro Barangaroo Station
IIMBE has been contracted by BESIX Watpac to provide information management and Building Information Modelling (BIM) support for the construction of Barangaroo Station, one of six new metro stations being built on the Sydney Metro City & Southwest project.
The $217 million project includes the underground station platforms, station entrance, a variety of pedestrian and cycling facilities, surrounding roads, and the public domain works surrounding the station.
"BIM will support the construction of Barangaroo Station through providing a project lifecycle link between all the information produced in both the design and construction stages," explained Yu-Jen Teo, Digital Delivery Consultant at IIMBE.
"Using BIM enables coordination between each stage, which will in turn, translate into greater efficiencies during the construction stage and less RFIs than traditional non-BIM methodologies."
IIMBE has created 3D models that facilitate spatial coordination on the project, so that each element and piece of equipment can be coordinated prior to construction on-site.
"By helping BESIX Watpac with the coordination of the trade models we are reducing critical, major and even minor issues occurring on-site as the majority of these issues will be resolved prior to installation through IIMBE's issue tracking, auditing and reporting processes."
"Having the required asset data available to the right person, at the right time, means decision-making can be quick and efficient, ensuring the project is more likely to be finished on time and on budget," explained Teo.
At the completion of the project, IIMBE will have helped provide Sydney Metro with an asset that has rich and searchable information that can be used to easily operate and maintain the asset into the future.