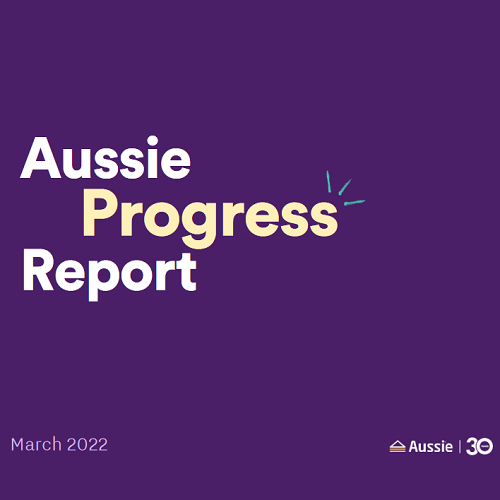 Housing trends over the past 30 years reveal hope for Australians looking to step on the property ladder
As speculation around Australia's property market and interest rates continues to be a hot topic for homeowners and homebuyers, leading mortgage broker Aussie has examined housing trends over the last three decades to remind Australians to focus on their long-term goals.
The Aussie Progress Report, commissioned by Aussie and developed by CoreLogic, considers several significant events, including major economic and financial reform, commodity booms, a global financial crisis, and most recently, a global pandemic, which have shaped the Australian housing market over the last 30 years – the life of an average home loan.
Key findings:
Australian house values increased 414.6% in the past 30 years, compared to growth of 293.1% across Australian units.
Over this time frame, there have been 7 periods of sustained increase in values at the national level, and 7 periods of decline.
Value increases over the course of these growth cycles have an average length of 41 months with average cumulative growth of 34%, while periods of peak-to-trough declines have on average lasted 12 months, with an average fall in values of -4.3%.
The 30-year annualised growth was 5.6% across the combined capitals, and 4.5% across the combined regional market.
Australian house values have increased by 414.6% over the last 30 years to December 2021*, and the key takeaway from the report is one of long-term opportunity and growth according to Brad Cramb, CEO of Distribution, Lendi Group (parent company of Aussie).
"Owning a home is one of the biggest and most important purchases most people make in their lifetime and when Aussie entered the market some 30 years ago, the median dwelling value across the country was $114,034. Today it is more than $700,000 demonstrating the gains that can be made over a generation."
"With potential interest rate rises on the horizon and ongoing debate around where the housing market is headed, this can be a stressful time for aspiring homebuyers but what is clear from the analysis is that property is a long game," said Lendi's Cramb.
"Trying to pick what the market will do in the short-term can be distracting for homebuyers and we know that the market has defied expectations so far since the beginning of the pandemic. The last thirty years have shown us that property prices will invariably go up over time, and so we encourage Australians not to get caught up in this short-term thinking."
"It's important to have a long-term strategy in place and for those struggling to get into the market that may involve compromising on location or property features to get a foot on the ladder. Speaking to your local broker is one of the best ways to get started."
"If you need a guide to understand where property opportunities may be, Aussie's Suburb Spotter Map allows you to easily spot suburbs across Australia that you could buy in based on median property prices or deposit amount."
"Whether you're looking to buy your first home or expand your portfolio, brokers play a pivotal role in helping customers protect their best interests and maximise opportunities," Cramb concluded.
The Aussie Progress Report can be viewed here.
---
*Insights based on CoreLogic data between December 1991 to December 2021.