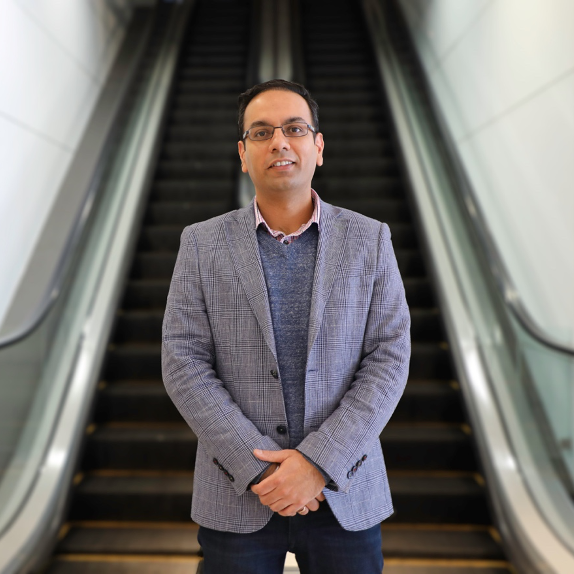 Effi launches enterprise version of its award-winning platform
Founder and CEO of Effi, Mandeep Sodhi (pictured)

Leading mortgage broking technology firm Effi has launched an enterprise version of its award-winning platform – which allows brokers to scale their businesses and power a full-service concierge service.
Effi's launch enterprise partner is Loan Street – the groundbreaking non-bank mortgage platform providing a complete solution to help brokers become relevant and compliant.
Effi's lead management platform will power Loan Street's entire backend in a technology solution to help brokers achieve higher loan settlements and position them as successful, modern mortgage brokers with all the necessary tools and support from Loan Street. Effi integrates seamlessly with businesses and can be white labelled with commercial partners.
Loan Street Founder and former leading broker Darren Liu said, "Loan Street's vision is to help brokers provide a concierge service to borrowers and Effi's technology allows us to achieve that."
"We are offering a full service for brokers. We're creating a new industry eco-system of convenience and goal planning. Our back-office support allows brokers to focus on customers."
"We're passionate about brokers and the mortgage broking industry. Our mission is to create a community of brokers and help them succeed when they are starting in the industry or looking to scale their businesses with additional staff. Loan Street is creating a revolution in the industry," he said.
Loan Street founder Darren Liu (pictured)
"When our brokers grow, we grow. Together our brokers have built robust, secure and successful businesses over the years. We're very proud of that legacy.
Mr Liu said through the Loan Street platform, brokers will be offered mentoring, business coaching and wider skills training delivered exclusively by industry experts only within the platform that brokers will be able to watch on mobile, tablet, laptop or desktop.
"Unlike other digital lenders, we use technology to boost the efficiency of our mortgage brokers and back-office, not replace them. Loan Street will look to launch exclusive and diversified loan products and solutions to customers delivered through the Effi platform and create more business revenue streams for brokers.
"We also have exclusive and diversified loan products and solutions for customers and create more business revenue streams for brokers. We empower brokers by providing a concierge service to borrowers from their first home to customers for life."
According to MFAA's Young Professionals Report III 2021, brokers need the most support in the following areas:
Starting and growing their own businesses
Referrals and sales skills
Marketing, branding and lead generation
Mandeep Sodhi, founder and CEO of Effi said, "Technology is shining a light on the mortgage broking industry. Through partners like Loan Street, we help brokers become more relevant, especially for new brokers in the industry. There is now the support and guidance they need to generate and cultivate needs and get the support and guidance they're looking for," he said.
"At Effi, we are committed to powering and supporting the mortgage broking industry, rather than disrupting it.
"Our main goal is to keep innovating the platform to make it as seamless and helpful for brokers as possible."
In the current mortgage industry climate, broker market share is expected to reach 70% (currently 66.5%) as buyers require more support on which lender to apply to, to avoid rejection. Effi is providing brokers all the tools and automation to help nurture these leads.
For further information on Effi's platform, visit https://effi.com.au