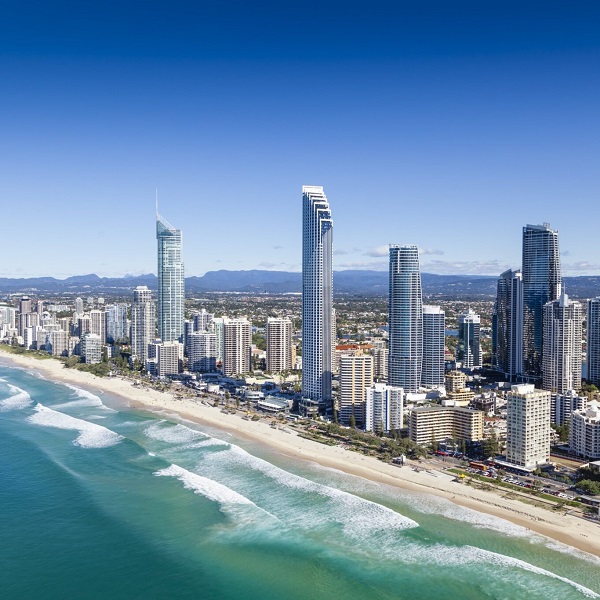 Gold Coast developers seize an advantage with BuildingLink's premium service
The growing trend for people in Australia's southern states to head north and follow the sun has caused Gold Coast apartment prices to surge. An average 23% increase across the coastal city has been seen, while prices have risen as much as 97% in more sought-after areas like Mermaid Waters, Burleigh and Miami.
As apartment stock gets bought up, developers are rushing to meet the continued demand across the Gold Coast. Apartment living is clearly growing in desirability. To achieve top dollar with apartment developments, a premium service is expected – and that's where BuildingLink comes in. BuildingLink's community management software provides the smooth interface developers need to put their residential developments above the rest.
Delivering a premium service to residents of Gold Coast luxury apartments
Developers like S&S Projects who are mixing luxury living with sensible design understand that it's more than high-end fittings and fixtures that create an enviable community lifestyle. Convenience, ease and flow are core elements of the lifestyle apartment buyers are paying for.
That's why S&S turned to BuildingLink for their latest residential development, Flow. Along with digital handover manuals and anytime access to move-in details for buyers, BuildingLink makes the ongoing day-to-day management of luxury living easy and seamless.
In the case of Flow's 22 apartments, that means booking communal areas for private use needs to be simple and instant. Whether reserving their large private dining room for a surprise celebration or organising a get together in the airy BBQ and teppanyaki area, just a few taps on the resident's app will sort out the details. These community tools add another layer of luxury to apartment living.
Bespoke developer support from BuildingLink
It's not just about the residents either. Developers get a first-class experience with BuildingLink's software too. We understand that turning construction dreams into reality, and then sharing those dreams with excited buyers and residents, takes lots of time and money. The developer side of our software streamlines processes to save you both.
PSI bookings can be managed and tracked with BuildingLink to save time and reduce hassle. All documents are saved securely so nothing is forgotten or lost. Important stakeholders are kept in the loop, valuations happen as and when they need to, and everything can be managed from your smartphone, so it's always at your fingertips.
When construction's done and inspections show up defects that need addressing, BuildingLink's defect management module enables issues to be submitted – with photos – tracked, and followed through to successful completion. It's the most reliable and streamlined way of ensuring issues are dealt with before they turn into problems for residents.
Polished presentation for handover
Digital handover manuals stored in BuildingLink reduce costs and present apartments in the best possible light. It's cost-effective for developers and helpful for buyers – everything from images to floorplans, warranties to contract reminders are conveniently stored online so it's always available.
Consistent marketing messages build trust. When digital handover manuals are paired with the branded app for residents, a seamless flow from piquing buyer's interest to supporting their community is achieved. It's the kind of service that people share with their friends, bringing in new buyers for developers.
Luxury lifestyles give people time to enjoy what they have. With BuildingLink's software behind the scenes, luxury apartments become more than just quality surroundings and beautiful vistas. We give developers the tools to build the easy living communities buyers are looking for. Book one of our tailored obligation-free demos to see how we add value to developments like yours.