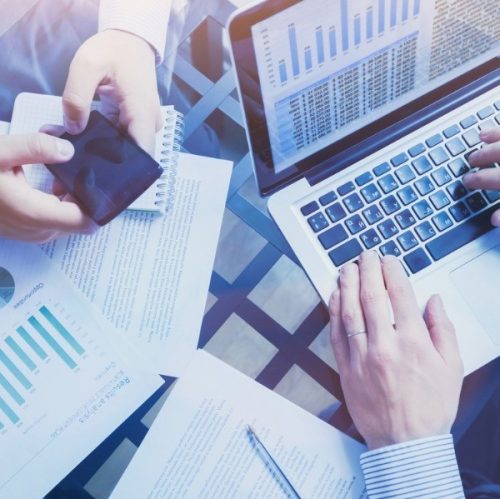 Domain leads seed investment funding for #1 Edtech startup KindiCare
Domain Group has led the seed investment round for Edtech Marketplace startup KindiCare, fuelling a growth trajectory that has seen it become Australia's number one search and ratings App for early childhood education in  less than a year.
A total investment round of $3.3 million was launched in May 2021. Domain's investment makes it the largest individual investor while Founder and CEO Benjamin Balk retains a majority stake.
From a standing start less than a year ago, KindiCare has become the number one App for parents searching for childcare in the hotly contested early learning sector.
Mr Balk developed the KindiCare app after finding the process of searching, comparing and applying for childcare  services for his own young family more stressful and difficult than it needed to be.
"I saw an opportunity to create a user experience that offered the same level of sophistication that you find in marketplaces in other sectors such as property, cars, food and hotels," said Mr Balk.
"There are more than 1 million families using early education and childcare services in Australia, each of them facing the same level of frustration that we experienced as a family in our own early learning journey.
"It is a market that has lacked innovation in the early learning search experience to the disadvantage of both families and early learning providers."
Domain's Chief Product Officer, Nathan Brumby said KindiCare's success in applying data and platform based solutions to deliver a superior customer experience aligned with its own strategic aims to evolve its broader  marketplace strategy and provide a better property discovery experience.
"We know that childcare and schools play an important role for parents when searching for a home to buy or rent. Aligning with KindiCare complements Domain's leading school zones search feature. Partnering with KindiCare will  allow Domain to provide parents with the most complete and accurate information to better understand the quality  and cost of childcare in the local area of their property search, and deliver to our purpose of inspiring confidence for  all of life's property decisions," said Mr Brumby.
"The speed at which KindiCare has become dominant in its sector is impressive and we welcome the opportunity to be part of its future expansion."
Last month KindiCare added to the app, delivering a next generation childcare comparison site to go head-to-head with the market incumbents' existing web offerings.
"The KindiCare App was developed to cut through all the complexity of finding childcare and simplify the journey for families searching for early learning services," said Mr Balk.
"For the launch of our next generation childcare comparison site, we've taken all the great features of the KindiCare App and made them available in an experience for families that is a unique and engaging search experience  regardless of the device they use; whether that be mobile, desktop or tablet."
On the eve of the Federal Election announcement, it also launched the KindiCare Subsidy Calculator – Federal  Election Edition to help families understand the childcare policies of the major parties and the impact it would have  on the childcare fees they pay.
With more than 60,000 sessions on the App alone in March, KindiCare expects to exceed 1 million visits to the website and App in 2022.
The seed funding will enable KindiCare to expand its market share and roll out innovations such as the soon to be released KindiCare CRM and Portal App for childcare providers and a new early learning service comparison tool for  families.
The Marketplace Portal for childcare providers fulfils KindiCare's ambition to offer a two-sided platform that makes  the journey into early learning simpler for millions of families while making the process more efficient for Australia's  more than 7,400 childcare providers.
"KindiCare provides a platform where parents and providers can each find what they are looking for and connect," said Mr Balk. "Parents are flying blind, confronted by overwhelming choice and little transparency about quality and  value for money."
Australia's childcare fees are amongst the highest in the world coupled with a Child Care Subsidy that is complex and produces poor outcomes when the secondary earner, usually the mother, works full time. Platform features like the  KindiCare Search with Subsidy and KindiCare Rating help parents easily compare the cost, value for money and  quality of their early learning options.
In addition to the investment by Domain, KindiCare has also signed a data licence agreement that will allow Domain's users to view local childcare centres and KindiCare's unique rating system alongside property listings  across Domain's App and website. Domain's property listings will also be syndicated across KindiCare's App and  Website.
"Domain has been a great supporter of the business as a partner and it is fantastic to see our partnership evolve  with Domain now investing in KindiCare to support its growth strategy as we continue to innovate and deliver a  constantly improving and unique marketplace experience for the early learning sector," said Mr Balk.