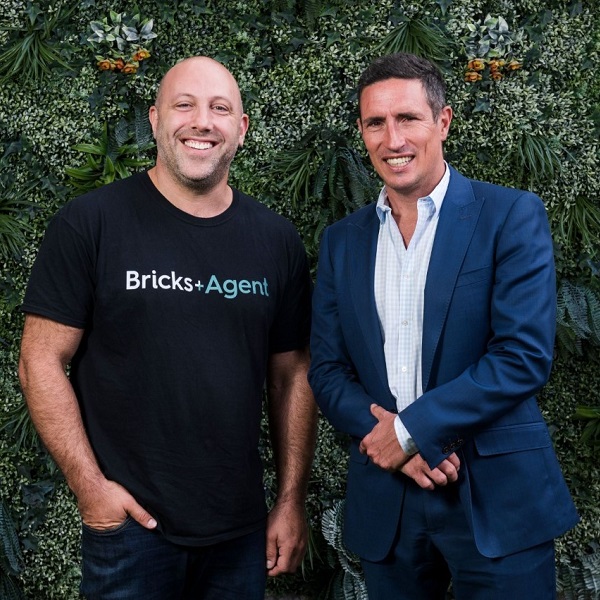 Bricks and Agent partners with JLL to revolutionise service provision to tenants
Bricks and Agent, a scale up that developed an innovative and market leading property maintenance platform, has executed a three year agreement with global property services firm JLL to partner with Bricks and Agent across its vast portfolio of managed assets in office, residential, retail and residential.
Tenant property maintenance related services are traditionally disconnected and individual for all stakeholders in the maintenance process, so connecting all of the stakeholders in real time during the maintenance process allows for an 'uberisation' of what is often a very manual set of processes today.
James Peterson (pictured right), Head of Asset & Digital Development at JLL said, "As a result of the pandemic, we believe that many tenants will either downsize their facilities management function within their teams or look to outsource the maintenance of their tenancy spaces and are therefore keen to leverage the scale of pricing and risk management of the property manager and landlord. Accordingly, JLL have collaborated with B&A to expand and personalise their existing platform to now be able to offer tenants in JLL managed properties all the services and pricing it has in place for managing the base building."
This includes services such as cleaning, plumbing, security, electrical and handyman works. Due to the automated nature of JLL Services on Demand connecting the pre-approved and priced marketplace with the tenants in real-time, no job is too large or small and can be scheduled to suit. Notifications of the service providers arrival on site, photos of completed work, feedback and secure payment enable one-off or reoccurring works to be easily scheduled and delivered so the role of a typical Tenant Facility Manager is significantly reduced.
This service can easily integrate in a white-label manner behind existing landlord or building Apps or websites and comes in App, Desktop and Smart-Bot formats with multi-lingual and omni-channel flexibility for any market and any demographic.
Bricks and Agent was founded in December 2016 by two experienced entrepreneurs: Rafael Niesten and Jon Stul who have known each other since they were 5 years old. Rafael had the tech experience whilst Jon had a background in real estate.
There are more than 20 manual touch points in the average maintenance request. This number swells with complexity and most of the processes are manual which results in more than 5,400 touch points on a residential portfolio of just 100 properties. The Bricks and Agent platform, which is built on smarts and automation, significantly reduced down the number of touch points saving 40+% of time in dealing with maintenance.
"We have spent nearly 5 years building and refining a solution that significantly solves pain points for property managers, tenants, owners and trades by not only connecting them together but by providing the tools, workflows and automation that enable the maintenance process to be simplified for all the stakeholders," said Rafael Niesten (pictured left), Bricks and Agents Co-Founder. "We are delighted to be partnering with JLL and powering their Services on Demand platform. JLL is a global force in property management and it is a testament to the efforts of our team to have built what we regard as a global market leading platform in property maintenance."
"Bricks and Agent are the ideal partner – proactive, flexible and fast. JLL has significant scale and industry expertise and to be able to bring this to a proven digital entrepreneurial platform to develop a game changer for our clients, both landlords and tenants is very exciting," said Peterson.