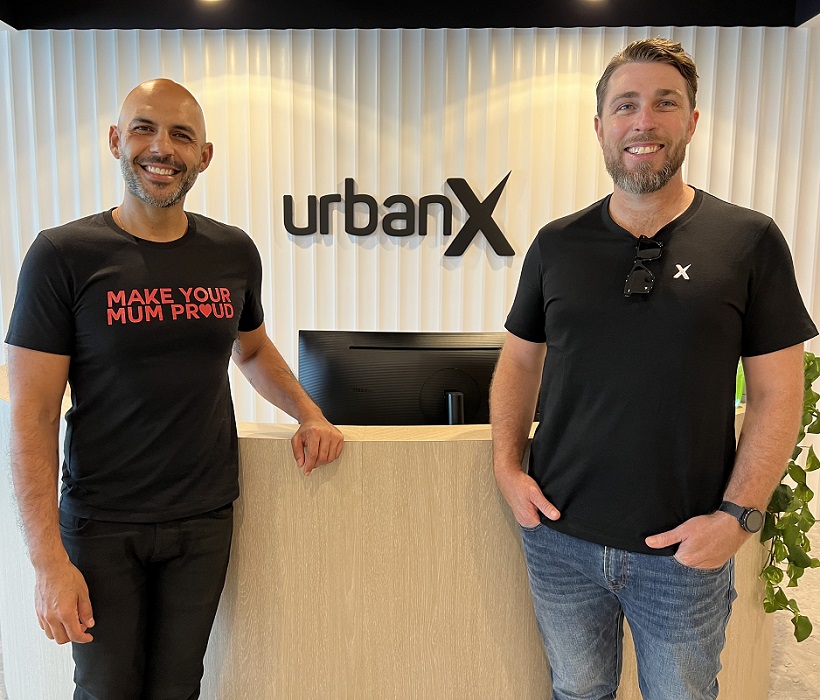 Australian proptech UrbanX raises multi-million dollar round
UrbanX is revolutionising the traditional model by empowering Australia's top agents to work for themselves and create their own unique brands. UrbanX is a white-label digital platform that partners with high-performing agents to take care of everything behind the scenes such as marketing, administration, accounts and training, allowing them to focus on what they do best: selling houses.
UrbanX Co-Founder and CEO Dan Argent (pictured left) said that after working in the traditional model for a decade himself, he realised there needed to be a better way. "What most people don't realise is that agents don't get a salary; they work on a commission-only basis, but when a commission comes in, the franchise takes 8-10% and the agency takes another 40-50%, leaving agents getting only 25% after-tax and superannuation is deducted," Argent said.
By cutting out the middlemen, the agents we work with have their own independent businesses but without the usual hassles of running the business, including having to manage their own trust accounts. The best part is that they keep up to 90% of everything they earn.
In only its third year of operations, UrbanX is on track to sell $3 Billion in property, and is quickly expanding throughout Queensland, New South Wales, Victoria, Tasmania, Northern Territory, and will soon launch in the ACT.
The recently finalised multi-million dollar investment round, led by 29North Co-Founders Ross Hayward (pictured right), Ben Korst, and Brendan Larsen, will propel UrbanX's rapid growth even faster as it aims to work with 20% of the top 20% of agents in Australia and New Zealand by 2030. It will also fund the next stage of UrbanX's IT platform, designed to help agents work more efficiently.
29North was joined by Archie Douglas, Co-Founder of PRD Nationwide, who exited the traditional franchise model in 2006, and is now backing "the future of real estate". Douglas will chair UrbanX's board and prominent M&A lawyer, Oliver Talbot, and Gordon Tan, who both also participated, will also join UrbanX as a Non-Executive Director and CTO respectively.