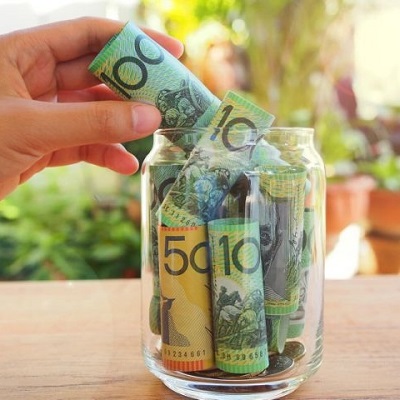 Axiom Properties makes $1.5m strategic investment in proptech Realty Assist
ASX-listed Axiom Properties have completed a strategic investment in Realty Assist Australia (RAA), a rapidly scaling proptech company that offers comprehensive invoicing, payments and cashflow solutions to vendors, buyers and agents in the Australian Real Estate market. The Realty Assist platform allows vendors to defer their campaign costs (VPA, styling and renovations) to the point of settlement ensuring optimal sales results whilst also helping agent partners to secure more listings and manage their cashflow more effectively.
The investment from Axiom is by way of a net $1.5 million convertible note which is to be repaid or converted into equity at the expiry date of 6 months. The conversion price also attracts a discount to the next capital raising undertaken by RAA. The investment in RAA is Axiom's fourth investment in the Property Technology eco-system and aligns with Axiom's strategy of building out a high conviction, active portfolio of market-leading and rapidly scalable property technology businesses.
Realty Assist has experienced a rapid growth trajectory since inception in 2021, and more particularly, has experienced exceptional growth through all quarters of FY23 with agent adoption, invoices processed, deal origination and revenue all reaching record milestones in Q4. As a result, Realty Assist is now the leading invoice platform in the Australian Real Estate market.
This substantial growth is predominantly attributed to RAA's Agency and Agent network, evidenced by the fact that RAA now supports the top offices of every major brand nationally. With a massive user base exceeding 11,000 Agents, RAA is primed to roll out additional products including Settlement Collect, expected to deliver a significant step change in Revenue and Profitability.
Axiom's newly appointed CEO, PropTech division, Rob Towey said of the recent investment, "Having worked with Realty Assist for a number of months and seen first-hand the results they are delivering for their customers, we're incredibly excited to support the business during its next phase of growth. Sam and the team have done an amazing job winning significant market share in a short space of time and are well positioned to capitalise on that significant client base with a range of new products and solutions in the coming months."
Axiom's Managing Director Ben Laurance said, "We are delighted to have the opportunity to invest in such an exciting business and share in the growth of the company as it continues on its journey towards being the premier provider of invoicing and cashflow solutions to the Real Estate industry.
"We look forward to helping and supporting Managing Director Sam Rettke and his team as they execute on their vision."