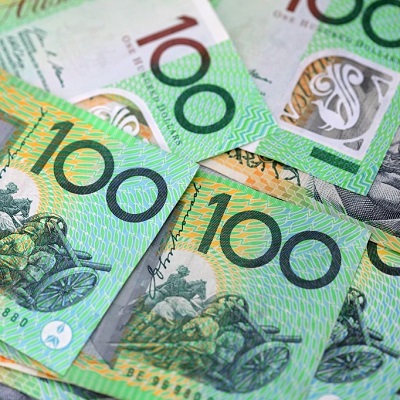 Australian Proptech company FrontYa to close the deposit gap for more aspiring Aussie buyers
Australian home buyers are today a step closer to competing on the explosive property market with the launch of FrontYa, a first-to-market private-sector deposit booster.
FrontYa, which provides purchasing funds to qualified buyers in exchange for a share in a property's future increase in value, will shortly close Australia's largest pre-seed investment round, expected to exceed the previous largest by more than 50%.
FrontYa doubles its customers' deposit and stamp duty savings in exchange for 25% of their property's future increase in value when sold or refinanced within six years. The data-driven model delivers uniquely strong alignment between homeowners and FrontYa, which makes money only when a customer's property increases in value and benefits when customers sell or refinance as early as possible within a standard six-year term.
The model differs significantly from rent-to-own propositions, as FrontYa customers own their property from day one and pay nothing back to FrontYa beyond the initial contribution unless they achieve value growth in their property.
Founder and CEO of FrontYa, Nir Golan commented, "We're delighted to bring FrontYa to the market. Our data indicates up to a million Australian households wanting to enter the market or upsize are short of deposit savings. FrontYa's aim is to close the deposit gap for aspirational home buyers. Our offer is simple: 'Own Now. Live Now. Pay Later'.
"By doubling our customer's deposit and stamp duty savings, we increase their purchasing power so they can enter the property market sooner, in higher potential properties and in suburbs they actually want to live. But most importantly our customers buy secure in the knowledge they are home owners.
They also benefit from the assurance that if their property does not increase in value, provided they sell or re-finance within the six-year term, all they need to pay FrontYa back is our initial funding," said Golan.
FrontYa deploys data and advanced AI algorithms to both pre-qualify its customers and then vet their property choices before purchase.  Its investment strategy is based on analysis of over 2m+ property transactions spawning tens of millions of data points. The technology assesses the potential of both the property and the risk profile of the customer, including projecting not just their current but their future loan serviceability.
Its patent-pending algorithms are structured to cushion the impact of a flat or declining market, enabling FrontYa to navigate market shifts and mitigate risk.
"Our deposit booster model is predicated on rigorous analytics of Australian property and income data from the past 30 years. We've structured FrontYa to be a four way win for customers, lenders, brokers and FrontYa's investors," said Co-Founder, Chief Risk Officer and Data Scientist, Robbie Baskin.
Based on historical data, FrontYa customers come out ahead financially assuming their home increases in value over the term by at least 2.4% per annum, essentially tracking inflation, whilst also enjoying all the benefits of living in a better home they own from day one.
More than nine out of ten six-year periods since 1986 (when property price data tracking began) saw average price growth greater than 2.4% on average.
FrontYa will further drive down risk using its data and proprietary AI by excluding properties and suburbs which are likely to underperform the market. Lenders and brokers access high quality pre-qualified homebuyers acquiring homes that we have carefully vetted using this process.
With it pre-seed round of investment close to completion, the Australian firm is already supported by significant local and international investors, with the current round being led by Sydney-based angel investor Rob Lederer who has invested in FrontYa through his RTL Group Investments vehicle.
Commenting on its investment, Lederer said, "With rising property values making it increasingly hard for aspiring homeowners to get ahead, we believe FrontYa's innovative new deposit accelerator has huge potential, both in Australia and internationally.
"The simplicity of the model, innovative use of data and analytics and clear alignment between FrontYa and its customers are major strengths and we're confident the FrontYa team has the strategic vision, expertise and track record to bring this new model to market," said Lederer.
Investors will have access to a globally emerging new asset class: leveraged equity in a diversified portfolio of residential real estate owned by high quality home buyers. The asset class has attractive risk and reward dynamics due to the relatively low liquidity of individual property investments, but when diversified across a broad range of investments, the continual refinancing flow also provides a consistent yield.
FrontYa is expected to close its record-breaking pre-seed round in the coming week.